Raptors Rumors: Toronto Unsurprisingly Inks Star Guard To Extension; Will Others Follow?
The Toronto Raptors have secured the services of long-time guard Kyle Lowry for at least one more year. This also means that other NBA teams which may be planning to court the 33-year-old guard, who is one of several veterans aged 30 and above playing out the final year of their contract this 2019-20 season, missed their chance for now.
Sources told Adrian Wojnarowski of ESPN that Lowry and the Raptors agreed to a one-year deal worth $31 million. The Raptors have obviously acknowledged the importance of the five-time NBA All-Star and saving themselves the trouble for at least one more season. However, this does not discount the possibility of seeing the one-time NBA champion in possible trade talks.
The only thing certain is that Lowry is financially secure for at least one more season. Looking at the 2020-21 NBA season, however, it may be considered a gamble. The fact is that Lowry will be 35 by the summer of 2020. Depending on his performance with the Raptors for the coming season, his future income may depend largely on that.
Aside from that, Lowry will likely be offered future short-term deals. It could be one to two years, something that the Raptors may or may not offer. Regardless of who it may be, the 24th pick of the 2006 NBA Draft will be factoring in future financial stability in what could very well be his final run. But if given the choice, nothing could be sweeter than to see Lowry finish his tenure with the team where he has garnered the most success.
In another report, Lowry was reportedly ready to hold out if the Raptors did not give him an extension. According to Michael Grange of Sportsnet, the 33-year-old did not want Toronto to control the timing. Of the names playing on their last year, it was already mentioned in a previous report that the Raptors would be foolish to let Lowry walk next season.
With Lowry's future secured for at least one more season, it will be interesting who the Raptors will ink next. Also in their final years are Marc Gasol, Serge Ibaka, and Fred VanVleet. Gasol, despite being 34-years-old, has proven he can still be a force on defense. Ibaka, 30, has proven he can still provide the muscle and energy for the Raps.
VanVleet is the youngest of the group at 25 and could be a successor to Lowry in the future. Despite Raptors president Masai Ujiri claiming they are focused on the coming NBA season for possible back-to-back titles, Toronto is quietly dealing with players on expiring packs as they try to keep key pieces in their 2018-19 NBA title conquest.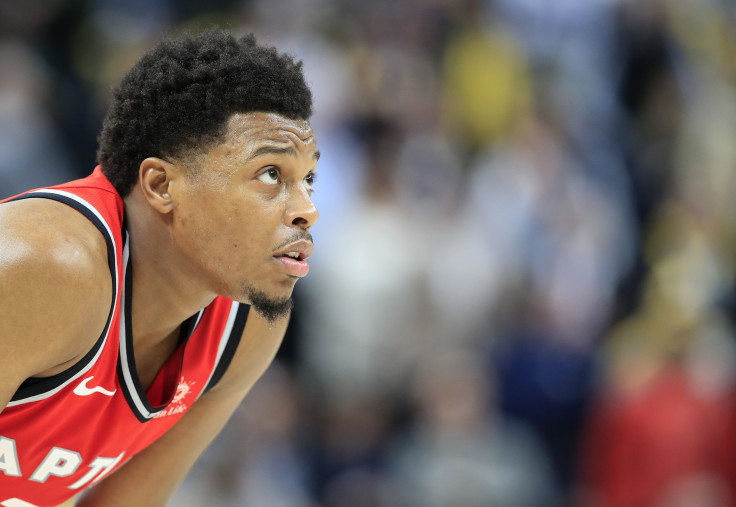 © Copyright IBTimes 2023. All rights reserved.