Rare 1734 Map That Supported Philippines' Claim On Scarborough Shoal Is Auctioned
A 285-year-old map of the Philippines has fetched 40 million Philippine pesos (about $800,000 USD) at an auction held at the Leon Gallery in Manila. The map has been described as the 'mother of all Philippine maps'. The winning bid was placed by Ms. Lori Juvida, a gallery owner. Her bid more than doubled the 18 million pesos predicted the winning bid.
Aside from being an important historical relic, this map was used to support the Philippines' claim over China in a case the Philippines brought before the Permanent Court of Arbitration (PCA) in The Hague in 2013 challenging China's claim to over two-thirds of the South China Sea. The final ruling in 2016 went the way of the Philippines but China continues to ignore it.
The original map was engraved on eight copper plates by 18th-century Filipino printer Nicolas de la Cruz Bagay. During the British occupation of Manila from 1732 to 1764, the plates were taken to England as the spoils of war. The University of Cambridge made copies from the plates, but the etchings were then "rubbed down" so the plates could be used to make other maps.
About 10 copies exist today, one each in the national libraries of Spain, France and the U.S. Library of Congress and at least three are in private collections in the Philippines. The copy auctioned Saturday had belonged to the Duke of Northumberland.
The map's importance is that it was the first to accurately represent the Philippines and define its borders. It had the names of over 900 towns, cities, and villages, and showed important rivers and waterways. Later mapmakers would use it as a reference.
Historical claims are often used over territorial disputes and the issue over the Scarborough Shoal inside the Philippine exclusive economic zone (EEZ) was no different. China appealed that they had sovereignty by a demarcation line called the "Nine Dash Line" that first appeared on maps in 1947 before any EEZ was established.
The Philippines countered with the 1734 map that showed Scarborough Shoal (referred to on the map as Panacot) as part of the country's territories just 358km west of the Philippines' main Luzon island. Out of the 270 maps presented to the PCA, this was probably the strongest evidence presented.
The 1734 map is unique because it has 12 panels that show everyday life in the Philippines in the 1700s. The panels show images of African slaves, Armenian and Persian merchants, and a Japanese samurai as well as scenes of cockfighting, men and women going to church, playing the mandolin, dancing as well as images of forts and the walled city of Old Manila. Curator Lisa Guerrero-Nakpil wrote, "It was the culmination of two centuries of map-making."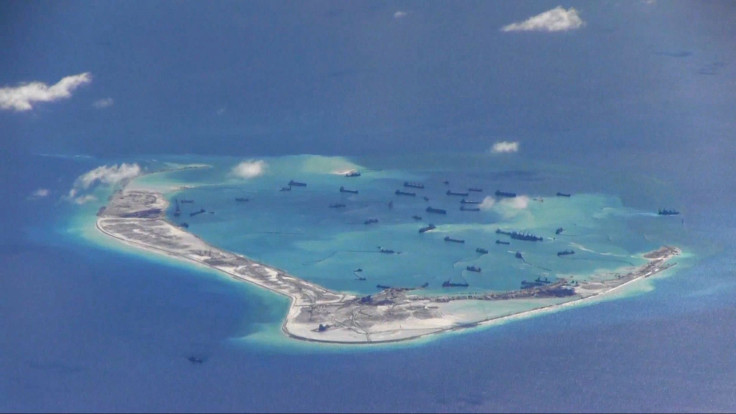 © Copyright IBTimes 2023. All rights reserved.