Raven-Symoné Wouldn't Hire Someone Over Name; Gets Dragged For Hypocrisy And Meme-Worthy Red Hair [VIDEO]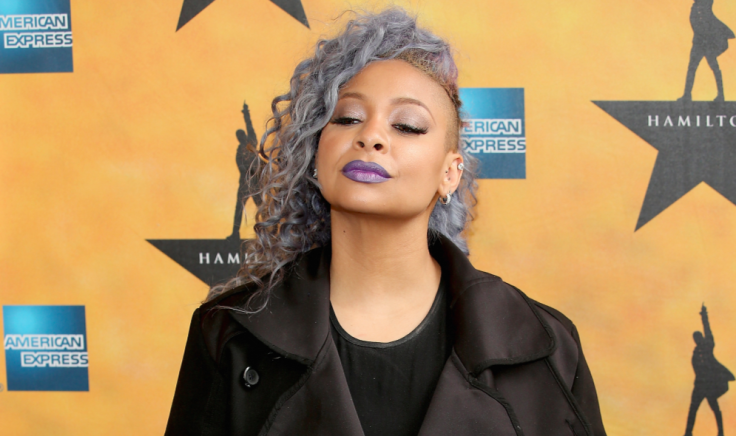 ABC "View" co-host Raven-Symoné sent Twitter aflutter with her comments on Friday's show. The former Disney star said she would not hire someone based on her name. It's a stance that many people on Twitter found hypocritical, especially since she shares a name with a bird and sported a red mohawk when she made her outrageous comments.
The women on of "The View" discussed the topic "Are You Judged By Your Name?" When the topic of racism based on someone's name arose, Raven, 29, said she thought it would be better to call it "discriminatory." She said: "I think that's a better word."
Co-host Whoopi Goldberg agreed with her, and said, "It's a much better word." But the comedian was shocked where the "That's So Raven" star went next.
she needs her clock cleaned RT @ashrouen: Pause. Who the hell does Raven think she is??????? pic.twitter.com/WZhTyynjE2

— unpforgettable pfire (@firefire100) October 9, 2015
"I'm very discriminatory against the words like the ones they were saying in those names," she said. "I'm not going to hire you if your name is Watermelon-Andrea," she said. Then Raven giggled loudly, shrugged her shoulders and almost stood out of her seat. "It's just not going to happen," she said. "I'm not going to hire you."
Goldberg, 59, didn't say a word-- but she looked dumbfounded. The comedian put her hands on her chest and looked away from Raven. One of the women at the roundtable tried to reason with Raven, and explained that a woman's name is not something she chose.
The controversial host was later roasted on social media. Some pointed out how she shouldn't judge anyone, considering her own name. Others made fun of her unique hair. Raven-Symoné memes soon took flight. Some of the explicit-free posts have been shared below:
Follow me on Twitter @mariamzzarella
© Copyright IBTimes 2023. All rights reserved.