Ravens Coach Plays Coy Regarding J.K. Dobbins Suiting Up For Week 1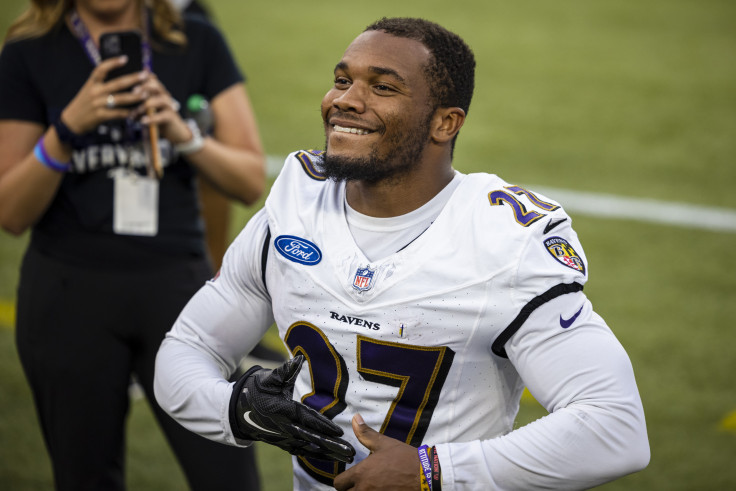 KEY POINTS
John Harbaugh places his hand close to the chest when it came to J.K. Dobbins
Dobbins has not played a game since tearing his ACL during last year's preseason
Harbaugh could surprise everyone by having Dobbins play a few snaps against the Jets
The Baltimore Ravens have an interesting matchup ahead of them in their season opener against the New York Jets, and injured running back J.K. Dobbins just might be ready to suit up.
Jeff Zriebec of The Athletic asked head coach John Harbaugh about Dobbins' progress from injury, and he is cautiously optimistic about how ready he is for the 2022 NFL season.
"I do like what I've seen so far. He's really ascending quickly, especially in the last week, week and a half. My plan is to decide by the end of the week which backs will be up," Harbaugh initially said regarding Dobbins.
"Really with J.K. [Dobbins], just kind of measure where he's at in terms of how he's moving, and the same with the other guys. So, he's practicing out here and we'll see by the end of the week where we're at."
Dobbins has been training with the Ravens for the better part of the past few weeks after being removed from the physically-unable-to-perform (PUP) list in early August and is eager to make his return to the field.
The Ravens sorely missed having his explosive running game dictate their pace on the ground for much of last season which led to them missing out on the playoffs for the first time in four seasons.
Dobbins had a solid outing in his first pro year in 2020 after rushing for a total of 805 yards and nine touchdowns plus 18 pass receptions which was good for 120 yards.
His sophomore campaign failed to take off the ground after tearing his ACL in the Ravens' final preseason game, which led to him missing the entirety of the 2021 season.
After painstakingly working his way back to form, the organization is more than happy to welcome him back to the fold.
Despite the excitement surrounding Dobbins and his ability to lead their rushing game, quarterback Lamar Jackson does not want him to rush back and potentially re-injure himself.
"I told him I want him to slow down, but he's looking pretty good, [and] hopefully he'll be out in a couple of weeks. I'm looking forward to that guy, and he's very eager to play. He's been hearing the outside noise, [and] he's ready to go and I'm ready for him to go, too," said Jackson.
Based on Harbaugh's comments, it is highly likely that they will keep Dobbins out of the lineup against the Jets, but there is still that small chance he gives the third-year running back a few snaps to get a feel of things.
Week 1 will feature the Ravens being welcomed by Joe Flacco and the New York Jets to their home turf of MetLife Stadium in a matchup that will pit Jackson and the man he replaced in Baltimore on Sunday, September 11.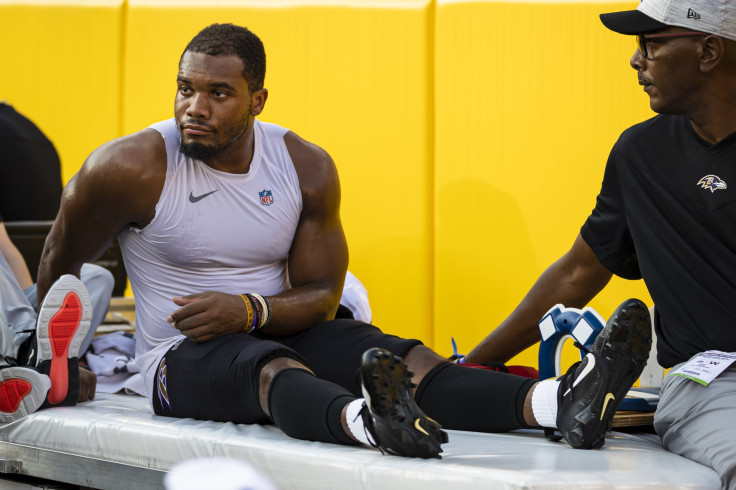 © Copyright IBTimes 2023. All rights reserved.
FOLLOW MORE IBT NEWS ON THE BELOW CHANNELS