Read Hillary Clinton's State Department Emails About Benghazi, Sidney Blumenthal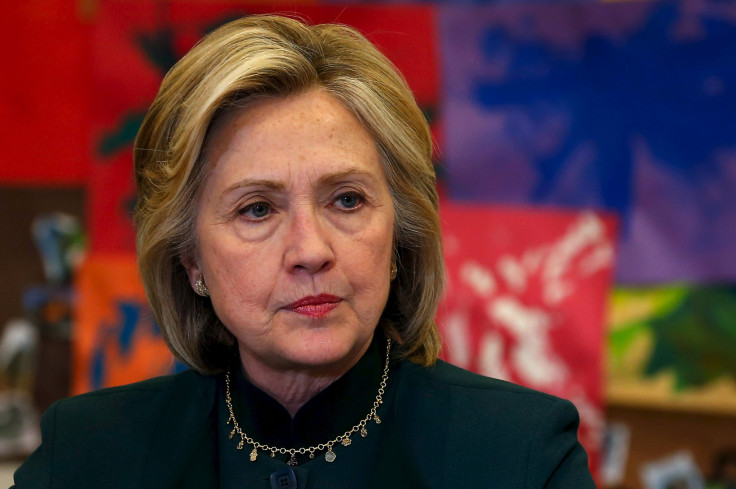 The State Department released nearly 300 pages of former Secretary of State Hillary Clinton's private emails on Friday, which included messages relating to the 2012 attack on the U.S. consulate in Benghazi, Libya. Shortly before the release, the agency said the emails "do not change the essential facts or our understanding of the events before, during or after the attacks."
The controversy over the emails erupted in March, when the New York Times first reported that Clinton solely used private emails for government business when she was secretary of state. She held a news conference in March defending the practice, saying she used private email out of "convenience." Clinton has since become a candidate for the Democratic presidential nomination in 2016, which was widely expected.
Among the emails is correspondence from former Clinton aide and adviser Sidney Blumenthal, whom Clinton wanted to work at the State Department. The hire was blocked by the Obama administration because of stinging criticisms Blumenthal made toward Obama during the 2008 Democratic primary. The Blumenthal emails included a memo sent to Clinton that described the attack on the U.S. consulate in Benghazi as being "inspired by what many devout Libyans viewed as a sacrilegious internet video on the prophet Mohammed originating in America," according to the New York Times, which released some of the emails on Thursday.
The messages on Benghazi were given to the House committee looking into the attack on the U.S. consulate in Libya. Some Republicans have suggested that the State Department, under Clinton, ignored requests to beef up security at the consulate and have accused her of covering up the circumstances behind the attack. At the center of the criticism were talking points from then-U.N. Ambassador Susan Rice, who told Sunday talk shows at the time that the attack was spurred by an anti-Muslim video on YouTube. It was later determined that the attack was planned by terrorists.
Read the emails here.
The State Department tweeted Friday that the emails aren't a game changer:
© Copyright IBTimes 2023. All rights reserved.
FOLLOW MORE IBT NEWS ON THE BELOW CHANNELS