Real-Life 'Jurassic Park' Planned By Eccentric Australian Billionaire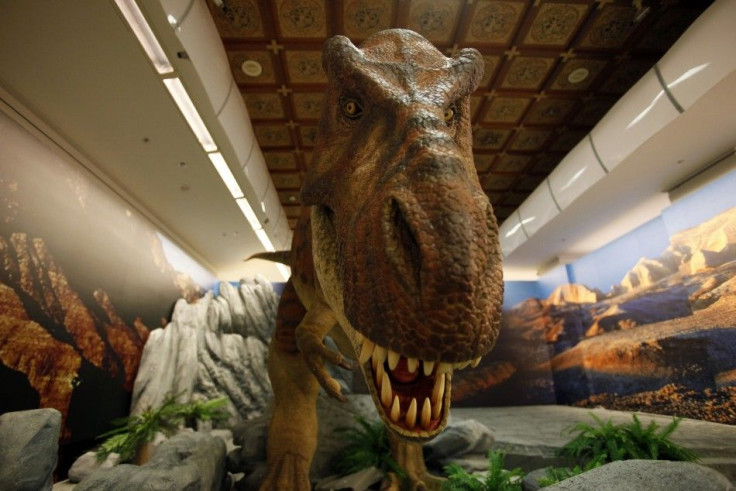 Australian Clive Palmer is looking to use DNA and cloning as a way to make the science fiction of "Jurassic Park" a reality, according to Sunshine Coast Daily. Palmer, who recently commissioned a Chinese state-owned company to begin developing a "Titanic II" sea vessel (slated to set sail in 2016), is something of a controversial figure in the economic world, after making his fortune through mining operations. He also owns multiple tourist attractions, including luxury liners and resort facilities.
One of those tourist destinations, the recently-acquired Palmer Resort in Coolum, is said to be the planned location of his "Jurassic Park"-inspired fantasy. According to the Sunshine Coast article, dinosaurs are one of Palmer's many obsessions, one that he's apparently invested millions of dollars into already. His plan is to set the dinosaur free at his resort, so that it can roam the grounds and draw the attention of the billions of people who'd want to see something that impressive.
Palmer is said to be catering his resort to those in the Middle East, hoping to use a "fly-in, fly-out Muslim hospitality staff." The target market would therein be individuals with the deepest pockets, such as those in Dubai or other Middle Eastern cities. Additional plans for the Palmer Resort include a rumored 20-storey sky needle, as well as giant ferris wheel, akin to the one found in London.
The people behind the cloning of the dinosaur are said to be the same people who cloned Dolly the sheep back in 1996. When approached for comment regarding the cloning rumors, Palmer, according to Sunshine Coast, declined to comment.
© Copyright IBTimes 2023. All rights reserved.
FOLLOW MORE IBT NEWS ON THE BELOW CHANNELS