Real Madrid Has Bought Tottenham Hotspur Ltd.'s (LON:TTNM) Gareth Bale For A World Record $171 Million: Twitterverse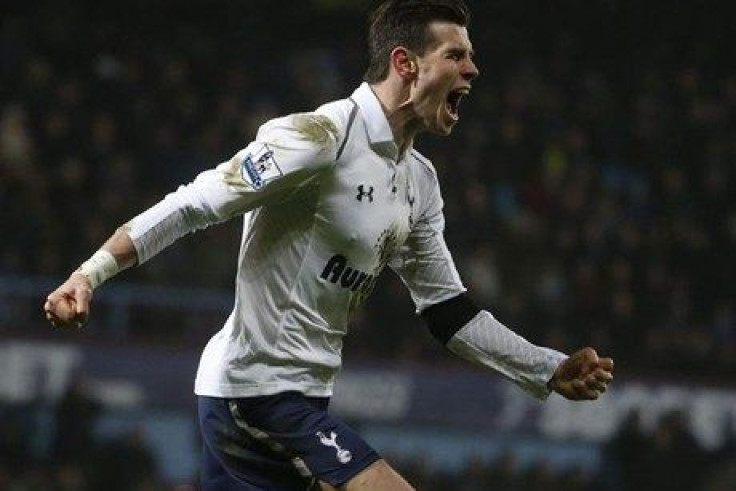 Rumors from across the Internet have Gareth Bale becoming the world's best-paid football player with Real Madrid reportedly paying Tottenham Hotspur Ltd. (LON:TTNM) a world record one-time transfer fee of $145 million plus a player, Fábio Coentrão, who is valued at $26 million, for a total value of some $171 million.
Real Madrid and Tottenham Hotspur have yet to confirm the deal.
The deal, according to numerous Tweets, eclipses the $125 million transfer fee that Real Madrid paid Manchester United PLC (NYSE:MANU) for Cristiano Ronaldo in April 2009.
Real Madrid is no stranger to paying out large sums for the world's best players, having broken the record four times in the last 13 years: In 2000 it paid $58 million for Luis Figo; in 2001 it paid $78 million for Zinedine Zidane; in 2009 it paid $87 million for a Brazilian named Kaka; and then, just a week later, Real Madrid paid what at the time was a record of $125 million for Ronaldo.
While Bale's length of contract is not known just yet, players that sign for Real Madrid usually sign on for between four and five years. And if he wants salary parity with Ronaldo then Madrid will expect to pay him a base salary of $313,000 per week before tax or about $16.7 million per year. His final salary will include a bonus structure that incorporates extra money for assists and goals, which last season, included with salary, brought in Ronaldo $23 million.
Real Madrid's debt is often quoted at about $792 million, yet they are still valued as the world's richest team, valued at $3.3 billion with yearly revenues of $650 million.
© Copyright IBTimes 2023. All rights reserved.