Real Madrid News: Thibaut Courtois Reveals Injured Winger Is 'A Little Sad'
KEY POINTS
Real Madrid defeated Real Valladolid, 1-0
Star winger Eden Hazard has been constantly injured throughout his Real Madrid stint
Thibaut Courtois revealed that Hazard is sad about his injuries
Expectations were high for Real Madrid's Eden Hazard before injuries constantly reappeared for the winger. This setback has the star feeling a bit down, shared goalkeeper Thibaut Courtois.
Throughout Hazard's career, he has served as one of the more consistent players on the field. In 352 appearances with Chelsea, he netted 110 goals and tallied 92 assists. In 2019, Hazard transferred to Real Madrid with the hopes of contributing to Zinedine Zidane's elite squad.
Injuries have limited Hazard's time on the pitch as he's only played in 22 games so far for Los Blancos.
"Hazard is a little sad, he was training very well, it's a little setback. It's not the ankle," Courtois said post-match on Wednesday, Goal reported.
Real Madrid took care of Real Valladolid in their recent La Liga matchup that had Hazard out of action again. The Santiago Bernabeu-based squad won 1-0 care of a Vinicius Junior goal in the 65th minute.
"I hope he's back soon. Hazard was looking forward to playing again," Courtois continued.
The health of Hazard has been heavily monitored by Real Madrid as the club is looking forward to benefiting from his offensive abilities.
"He is prepared and training well with the team. The issue is that he hasn't been able to train much until now, but now he is back training regularly. So, we'll see what happens," Zidane said on Tuesday.
For now, Hazard will have to sit out a few more weeks as it has been confirmed that he's out with a muscle injury.
"The season is very long and he is a professional. What he wants is to be with his teammates and to play," Zidane continued.
Having Hazard back will be critical for Real Madrid as there were still points for improvement in its recent win.
"When we increase the pace like in second half, we've been better off. The formation doesn't matter, what needs to be done is to fulfill the plan of the coach," Courtois said.
"If you don't move the ball fast, it's comfortable for them to defend. We lacked that speed. If we are flexible in tactics we can surprise the rest of the teams," he emphasized.
The next match for Zidane and the rest of Real Madrid is against Levante on Oct. 4.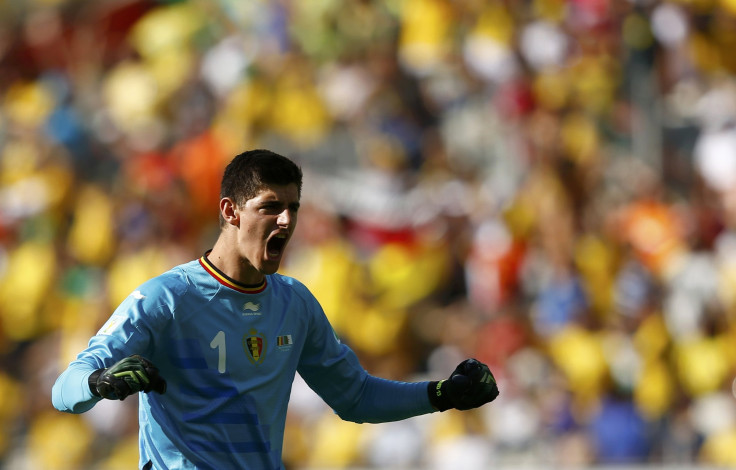 © Copyright IBTimes 2023. All rights reserved.