Real Madrid Transfer Rumors: Club Willing to Sell Cristiano Ronaldo, For Right Price?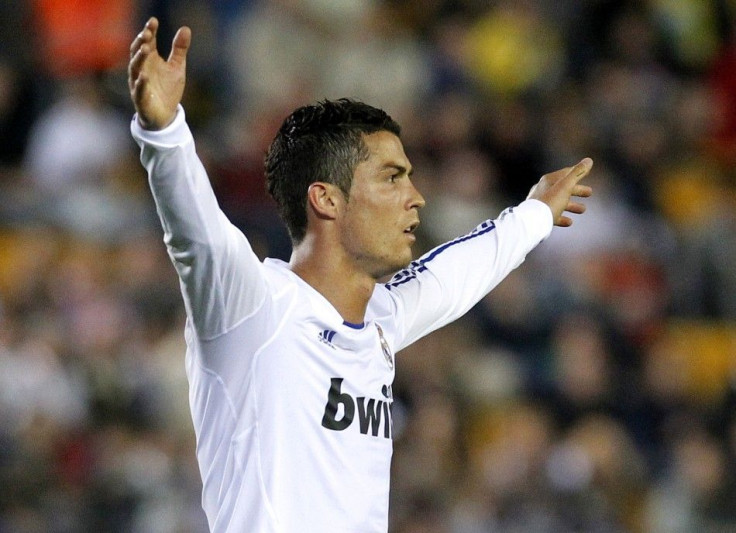 Discontent superstar Cristiano Ronaldo is at the center of transfer speculation following some of his recent comments.
Real Madrid executives are reportedly preparing to meet with Ronaldo, and would be willing to part with the forward for £160 million should they fail to reach an agreement on a contract extension.
According to Goal.com, Real Madrid manager Jose Mourinho and president Florentino Perez will have discussions with Ronaldo, and should the two sides fail to come to an agreement, Real Madrid have a back-up plan and price in mind.
Any club that does wish to sign the disgruntled star, may have to pay a reported £800 million buy-out clause to Real, based on Spanish media reports.
After Los Blancos 3-0 victory over Granada in La Liga play, Ronaldo told reporters he was upset with his club, but did not clarify his statements, only saying he was "sad."
It is believed the 27-year-old desires a contract extension that makes him the highest-paid player in the world, and wants Real Madrid's full support when big awards like the FIFA Ballon d'Or are up for grabs.
Ronaldo took to Facebook Wednesday after Portugal beat Azerbaijan 3-0 in a World Cup qualifying match, denying his sour feelings have to do with money.
"I would like to reaffirm, without being concerned about contracts," Ronaldo said, "that my focus is solely on winning every game and every available trophy with the company of my teammates and all madridistas."
According to Spanish newspaper AS, Real Madrid asked Ronaldo to make the statement to quell any rumors that he wants to leave the Bernabeu.
Despite his denials, several clubs with deep pockets have expressed interest in the high-scoring forward, including his old club, Manchester United.
Manager Sir Alex Ferguson reportedly told team officials to prepare an offer for Ronaldo, according to the Daily Mirror. Another Premier League squad, Manchester City, have also been linked to Ronaldo with a £95 million offer in the mix.
Should Ronaldo not end up in Manchester, there are other options. Two of the most free-spending clubs of late are Ligue 1's Paris-St. Germain and Russian club Anzhi Makhachkala.
Over the summer, Paris Saint-Germain made waves when they signed striker Zlatan Ibrahimovic to a three-year contract worth £11 million a year, on top of the £16 million transfer fee they paid AC Milan. The French club committed a total of £89 million to players during this summer's transfer market.
Anzhi pays forward Samuel Eto'o an annual salary of £16 million, which is twice as much as Real Madrid shells out on Ronaldo's salary, but the club has denied they are in the market for Ronaldo.
© Copyright IBTimes 2023. All rights reserved.