Real Madrid vs. Manchester City: Early Prediction, Schedule, News For 2016 Champions League Semifinal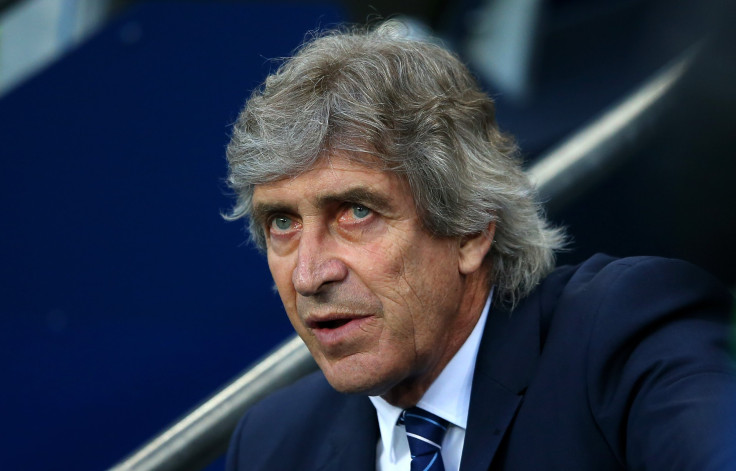 The mouth-watering prospect of Manchester City taking on Bayern Munich and the coach who will take the reins at the Etihad from next season, Pep Guardiola, will have to wait. But while City boss Manuel Pellegrini has been denied an immediate chance to face off with the man who has been lured to replace him, a Champions League semifinal meeting with Real Madrid still provides plenty of added motivation.
Having moved to Europe following success in Chile, Ecuador and Argentina, Pellegrini had won plenty of admirers during five years at Villarreal. Playing with an eye-catching style led by Argentine playmaker Juan Roman Riquelme, Pellegrini took the club to new heights, finishing runners-up in La Liga and reaching the semifinals of the Champions League.
Real Madrid president Florentino Perez, who had just returned to the Bernabeu for his second term, was one of those to take notice and in 2009 made the Chilean the club's new manager. To try and take the fight to treble-winning Barcelona, he was furnished by a huge splurge and the start of second galactico era led by Cristiano Ronaldo, Kaka and Karim Benzema.
Quickly, though, the relationship turned sour. From the moment Real Madrid were hammered 4-0 by third-tier Alcorcon in the Copa del Rey, Pellegrini's days looked numbered. As has become a regular theme at Real Madrid in recent years, the manager was undermined at every turn, both from within the club and from the media. By the following January, Madrid-based daily Marca was already running polls asking who the next Real Madrid manager should be.
It became apparent that Jose Mourinho, on the way to winning the treble at Inter Milan and defeating Barcelona in the Champions League, had become the new apple of Perez's eye. All this, despite Pellegrini leading Real Madrid to their record points total in La Liga and pushing Guardiola's Barcelona, regarded as one of the greatest teams in history, right to the wire for the title.
It is hard to ignore the similarities with Pellegrini's current situation. Once again, having rebuilt his reputation at Malaga, he was snapped up by a club with realistic ambitions of getting to the very top. His performance has hardly been shabby, winning the Premier League in his first season, leading the club out of the Champions League group stage for the first time and now to within two matches of the biggest game in club soccer.
Yet the hierarchy at Manchester City has decreed that Pellegrini is a good manager but one not quite possessing that special touch to bring the glory the club craves. Pushed aside for Mourinho in Madrid, he is now being discarded for Guardiola, the other defining coach of this era.
For Pellegrini, though, there remains an opportunity for a perfect parting shot. The chance to outwit Guardiola could still await in the final, but first comes the prospect of dealing another blow to Perez's Real Madrid. In his efforts do so, he will surely be looking to exploit the weaknesses at Madrid that still remain from his single season at the Bernabeu.
"They sign the best players, but not the best players needed in a certain position," is how Pellegrini described his experience at Real Madrid shortly after his exit. "It's no good having an orchestra with the 10 best guitarists if I don't have a pianist—Real Madrid have the best guitarists, but if I ask them to play the piano they won't be able to do it so well."
Under Perez nothing has changed. Not only could Pellegrini share one two stories with Rafael Benitez, dismissed by Real Madrid in January, about how Perez treats managers, but also about the tools he provides to those managers.
The club still sign players based primarily on their individual talent and their marketing appeal, rather than their ability to combine into a coherent team. In the six years since Pellegrini was dismissed, Real Madrid have won just one La Liga title to go along with the 2014 Champions League crown.
And it is in the Champions League that Real Madrid's unbalanced squad has the greatest chance of success. Seemingly unable to produce the consistency required over a 38-match league season, Madrid's star players are capable of coming up with the high-level of commitment and game-winning quality to threaten any team in a knockout scenario.
Recent victories over Barcelona in the league and a stirring fight back in the Champions League quarterfinal against Wolfsburg, led by Cristiano Ronaldo's hat-trick showed just how dangerous the side now managed by Zinedine Zidane can be in a one-off scenario. While more aware than most of the vulnerabilities inherent in Perez's misguided masterplan, he will also know the threat his incoherent collection of stars can present.
Prediction: Both teams have similar strengths and flaws. Real Madrid and Manchester City are blessed with tremendous attacking players—primarily Ronaldo, Gareth Bale and Karim Benzema for Real Madrid and Sergio Agüero, Kevin de Bruyne, David Silva and Yaya Toure for Manchester City. But they can also both be unbalanced in midfield and have the ability for calamity at the back. It is hard, then, to imagine goals being at a premium, with the potential also existing for both sides to be devastating on the counter-attack. The impending return of Vincent Kompany (calf) and Raheem Sterling (groin) should be a big boost for City, but in a game between two teams often lacking a coherent structure or style, Real Madrid's greater individual talent should be the difference.
Winner: Real Madrid
Real Madrid vs. Manchester City schedule
Leg 1 (at the Etihad): April 26
Leg 2 (at the Bernabeu): May 4
© Copyright IBTimes 2023. All rights reserved.