The Real Reason Tech Giants Are Offering Everyone 'Free' Storage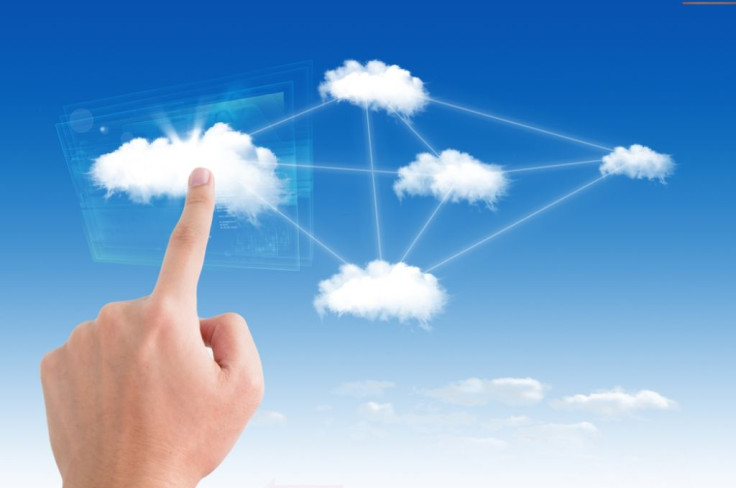 Microsoft upped its game this week -- upped it to 1TB to be exact. OneDrive, Microsoft's cloud-storage solution, bumped up its max storage for Office 365 customers, Monday, and gave non-customers up to 15GB for free.
Microsoft's offer of commitment-free cloud-based storage is just the most recent in a field of such offers, but as the adage goes, "nothing in life is free." Why would a company offer free cloud-based storage, asking nothing in return? One simple answer is, they want to make money on you.
"When I worked at Microsoft we discussed this a lot," Robert Scoble, a noted blogger and tech evangelist, told International Business Times. "Making money off of advertising is more profitable than trying to charge somebody $10 per gigabyte."
Scoble, who currently works for Rackspace developing new break-out technologies, explained that cloud-based storage companies are using the free space as a marketing tool.
By offering free cloud data, companies like Microsoft are able to market new products to a clientele that is approaching them, instead of the other way around.
"You're going to make more money on advertising," Scoble said, "and acquire customers at a much lower cost than if you try to charge for it."
The bottom line is that storage isn't all that expensive anymore. Consider the price of a traditional hard drive from Seagate. One terabyte (1TB) is a little over 1,000 gigabytes, and only costs $80 retail. With a free plan from OneDrive, that $80 hard drive has enough space for 16 people on their free plan. That means that if Microsoft were to pay full retail for its hard drives – which they don't – the free storage solution would only cost the company $5 per person, which its advertisements, according to Scoble, out pays in spades.
The second, and long-term, plan, is that companies like Dropbox and Box are looking to give away their products for free to consumers in hopes that those services will bleed into the consumer's work life.
Cloud-computing companies are known to spend upwards of $34 per employee during acquisitions.
"Rackspace has 7,000 employees," Scoble told IBTimes. "If you can get 7,000 employees using something, and then we have to pay for it, yeah, that's very lucrative."
Scoble pointed out that SharePoint, Box.com's main enterprise competitor, charges upwards of $25 per employee annually.
"Once you get addicted to these things, it's really hard to change," Scoble noted. "It's hard to change for me, [but] imagine having 7,000 people working at a place and they are all addicted."
While free cloud storage may seem like the company is looking out for its consumers, the reality is that they are looking to make money off of people ready to be exploited for advertising.
Cloud companies may want to be seen as the future of storage, but one fear remains over this nascent market. Cloud storage companies are not immune to the issues of regular business, and can possibly close their doors. Companies large and small have already shuttered, giving customers a limited time to secure their data on either another cloud company or storing data locally.
While Apple and Microsoft are most likely not in danger, large companies are no different from small. Symantec announced in September 2012 that it was ending its cloud storage services at the beginning of 2014. A smaller company, Nirvanix, gave its 1,000 customers only two weeks to recover their files before they closed down.
It's doubtful that any data would be lost in a company's closure, but with the myriad of new cloud companies offering free data, a long-term plan might be the difference between going with less space and an established company, or chancing an unknown company offering unlimited free space.
© Copyright IBTimes 2023. All rights reserved.