Recovering economy grows in July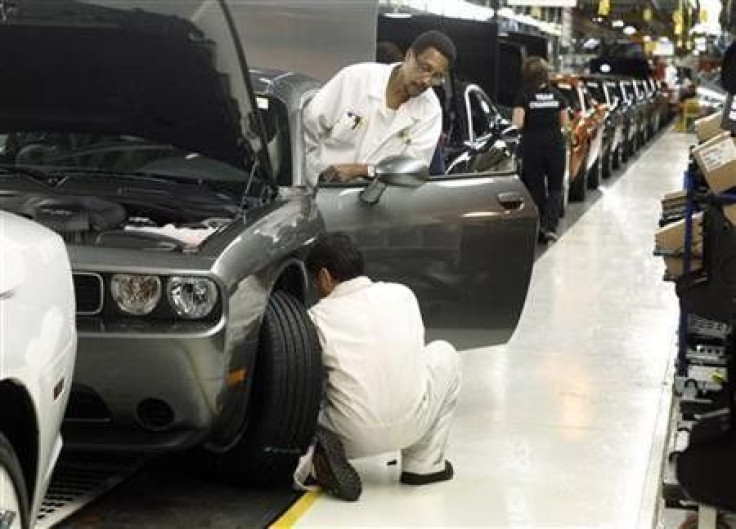 The economy grew in July, the second straight month of expansion, setting the stage for a positive third quarter after the second-quarter's worrying contraction.
The 0.3 percent growth in Canadian gross domestic product was exactly as predicted in a Reuters survey of economists and follows a 0.2 percent rise in June.
Together with the gain in June, July's GDP growth suggests Canada may be able to avoid the technical definition of recession -- two successive quarters of declines. Bank of Canada Governor Mark Carney said last weekend that data for the third quarter so far was positive.
Economists said back-to-back growth in June and July will be needed to help offset what promises to be slower or negative growth in August and September, when concerns about global recession began to bite consumer and business confidence.
This gain will help mitigate the risk of a technical recession and will provide a lift to Q3 GDP. From this perspective, it will play a major role in buffering the deteriorated global growth backdrop over August and September, Mazen Issa, Canada macro strategist at TD Securitiest, said in a research note.
Heading forward, the outlook is murky but Canada is still expected to hold up fairly well.
There was little market reaction to the data.
Canada has generally been a bright spot amid global woes, including fears the United States, Canada's largest trading partner, may be heading into a double-dip recession, and Europe may fall to a contagion of debt default.
A rebound in Canada's auto sector, which had been hit by the Japanese earthquake and tsunami, accounted for half of the 1.4 percent rise in manufacturing. Transportation and warehousing also rose by 1.8 percent, largely because of the resolution in late June of a Canada Post labor dispute.
Wholesale, utilities, the public sector and mining output also grew, while retail, oil and gas, construction, finance and insurance declined. All figures are seasonally adjusted.
Overall, a healthy gain -- although recent indicators suggest some potential deceleration in the following months; which should leave Q3 GDP at around 2.0 percent annualized, CIBC World Markets economist Emanuella Enenajor said in a report.
© Copyright Thomson Reuters 2023. All rights reserved.