Refugee Crisis: Europe Wants UN Military To Stop Smuggling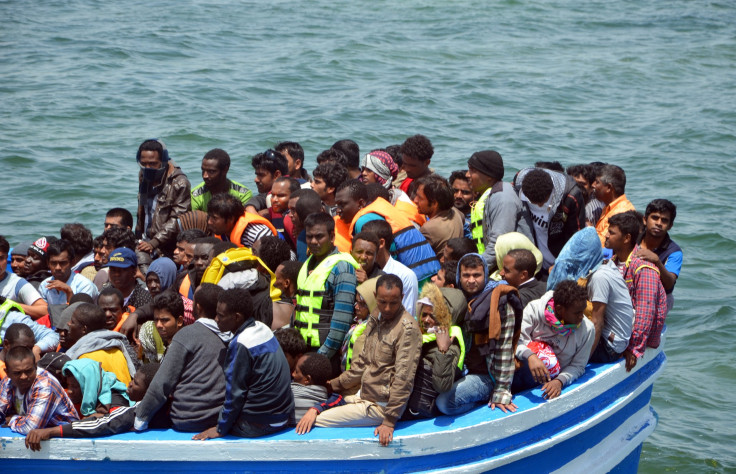 Europe proposed a military solution Thursday to stop smugglers carrying people across the Mediterranean and Aegean seas in overcrowded rubber dinghies, as thousands of refugees continued to risk their lives to cross from the Middle East and North Africa. Several European nations have pushed for a United Nations Security Council resolution that would allow European Union troops to board and search vessels -- specifically on the popular route from Libya to Italy.
The draft resolution has not yet circulated among all 15 of the member states of the U.N. Security Council, and it is one of several solutions on the table to stem the flow of migration in Europe. Escalating conflicts -- particularly in Syria and Eritrea -- have pushed a rising number of civilians to flee their countries in search of safety in Europe, with many of them turning to smugglers to make the crossing.
In the last year, authorities have limited or entirely closed down certain routes and methods of transportation in an effort to limit illegal immigration. These initiatives have included limiting and regulating ferry traffic from Turkey to Greece -- the route most often used by Syrian refugees, as Turkey shares a border with Syria and some of its Western ports are only a few miles from Greece, making it a close point of first entry to the EU.
The limitations placed on routes and boats has pushed desperate refugees to turn to smugglers who will take them on these dangerous sea crossings, often charging upward of 1,000 euros per person. The U.N. estimated that over 2,850 people have drowned while attempting to make these crossings.
The initial proposal to the Security Council suggested European troops conduct military operations off the coast of Libya. But Libyan authorities did not approve such a plan, and the revised proposal instead allowed for smuggler boats carrying refugees in international waters to be seized by European authorities.
In contrast with previous legislation, the new proposal would send refugees to Italy instead of back to Libya in order to determine each person's refugee status and give him the appropriate rights if granted asylum.
"It's our moral and legal duty to take those people to safety -- which means north, not south," said one diplomat, who spoke to the New York Times on the condition of anonymity, adding, "It would be for the Italians to work out which of them were refugees and which were not."
© Copyright IBTimes 2023. All rights reserved.