Regulation Once Punished Innovation; Now It Will Drive Web3 Beyond Our Wildest Expectations
Disruption. Transformation. Innovation.
Each of these qualities is essential for economic progress and success.
Yet, revolutionary visions and new ways of doing things are often chastised with resistance from the governments and the outside world. This is part-and-parcel of the give-and-take in any creative process that inventors and investors must overcome.
The essential thing is not to get trapped by the old mindset. Innovation is often accompanied by accelerated growth and development. The case of cryptocurrencies stands up perfectly to this benchmark. The meteoric speed at which digital currencies grew caught governments and regulators unprepared. Many countries are trying to regulate emerging markets using existing frameworks, which haven't necessarily adapted to this new reality, and instead fall back on dated arguments.
Building new frameworks is equally problematic, especially since regulators are still looking at cryptocurrencies from a one-dimensional perspective. Digital currencies aren't just about market innovation but also about social innovation. Accordingly, existing guidelines fall short, and regulators must collaborate with service providers to build more adaptive and flexible frameworks that meet modern-day requirements.
The point is straightforward; it's simply not about "innovation versus regulation" but a 360-degree understanding of the product, the consumers, the market, the media and the public sector.
Once regulatory players have understood all these aspects, they can then craft solutions that work for all the stakeholders. This is precisely what transpired in terms of Web2 regulation. Regulating any radically evolving ecosystem isn't an easy task. It will always consist of trial and error. However, establishing the right balance between economic and social regulation has historically worked in favor of service providers, consumers and regulatory authorities alike.
A Brief History of Web2 Regulations
Back in 1991, when the World Wide Web debuted, there were no regulations or guidelines. Five years, more than 16 million people were reportedly "surfing" the internet each day.
As more and more people started posting content on the internet and used it increasingly for personal, business and governmental purposes, the internet was entangled in an array of lawsuits and legal disputes, most of which were as novel as the internet itself.
It took more than a decade for governments to realize that the internet needed to be regulated for the greater good, at which point several new frameworks were developed. The current version of the internet (Web2) that we have grown so accustomed to has thrived mainly because of the regulations. Currently, the "internet law" is a bundle of several state and federal statutes, legal norms and use-case-specific guidelines that cumulatively help regulate activity across the web2 ecosystem.
That said, it is critical to understand that these regulations weren't developed (and implemented) in a day. Instead, as the underlying technology evolved and unlocked new use-cases, the regulatory framework expanded to cover them. The regulatory spectrum across the Web2 ecosystem now covers intellectual property (IP), free speech, data privacy and contracts, among others. Many states have implemented additional laws in their respective jurisdictions that either mirror or expand upon existing federal laws.
What About Web3 Regulation?
The rise of web3 — the decentralized version of the internet — has brought with it novel use-cases that don't essentially fall under traditional Web2 guidelines. This evolving sector unlocks new business models on the internet, such as Play2Earn games, metaverses, user-generated and censorship-resistant content, content and data monetization, NFTs, DAOs and so much more. Regulatory frameworks for new technologies require time to develop. Accordingly, Web3 isn't supervised, at least for now.
To regulate Web3, governments and regulators must consider the potential of the technology itself. Since Web3 focuses on eradicating centralized control and giving back ownership to consumers, stringent guidelines need to be regulating management-less organizations like DAOs.
Next, there should be proper guidelines for stablecoins and stablecoin issuers, just like laws that cover the traditional finance ecosystem. Well-thought guidelines related to intellectual property, copyright infringement and other similar areas should also be considered, especially regarding transparency and use-cases of NFTs.
Fortunately, the recent problems across the broader crypto market have renewed regulatory interest in the growing dominance of digital assets, specifically stablecoins. Both governments and regulators are developing expansive frameworks to regulate the nascent sector. For instance, following the recent Terra implosion, the European Union (EU) has finally agreed to implement MiCA (Markets in Crypto Assets) to regulate digital assets and crypto asset service providers (CSPs) across its member countries.
Likewise, the United States Securities and Exchanges Commission (SEC) has also developed an expanded set of guidelines to protect investors while better governing Web3 and other related sectors.
That said, Web3 is here, and it will continue to evolve at breakneck speed. While still in its infancy, it has the potential to disrupt global financial markets and pave the way for more inclusive, open and transparent financial systems. Like Web2, Web3 will also spur a new era of innovation and growth. The only difference is that Web3 will eschew centralized control.
Hence, it has become even more critical for web3 service providers and regulators to work together to build efficient guidelines at the earliest. Web3-centric companies like a16z and Web3 Foundation have already developed extensive guidelines that may help regulators understand the ecosystem in general. Already, a16z has been very vocal about its willingness to collaborate with policymakers, civil society and other stakeholders to define guidelines that will help with better regulation and unlock the full potential of these innovative technologies.
In essence, innovation and regulation are the wheels of the same machine that drives economic and social progress. They can't go in opposite directions and must complement each other in every way, thus helping the machine deliver value. The Web3 ecosystem must learn from the regulatory evolution of Web2 and harness these very lessons to drive future innovation.
(Victor Young is the Chief Architect of Analog )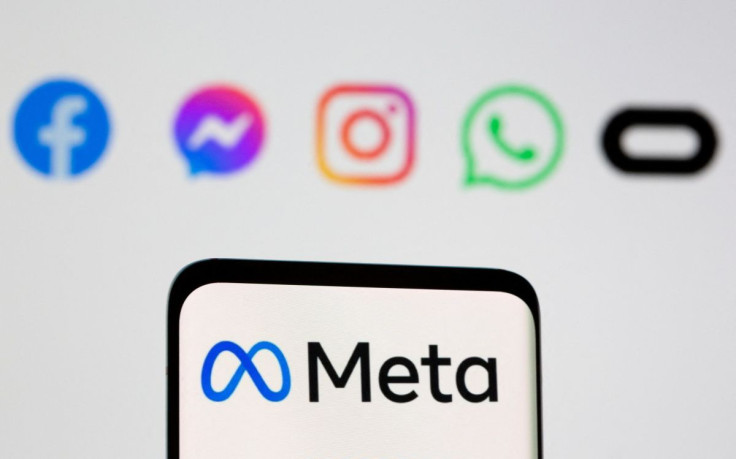 FOR FREE to continue reading
✔️ Unlock the full content of International Business Times UK for free
offer available for a limited time only
✔️ Easily manage your Newsletters subscriptions and save your favourite articles
✔️ No payment method required
Already have an account?
Log in
© Copyright IBTimes 2023. All rights reserved.