Remains Of US Soldiers From Korean War Leave Pyongyang To Head Home
In a significant step to maintain diplomacy between Washington and Pyongyang, North Korea handed over the remains of 55 U.S. troops killed during the 1950-53 Korean War on Friday.
According to latest reports, the aircraft carrying the remains arrived at Osan Air Base in South Korea and all the 55 cases were wrapped in the UN flags. White House had earlier said the remains are en route to a U.S. base in South Korea.
Thanking North Korean leader Kim Jong Un for his support, Donald Trump earlier tweeted, "The Remains of American Servicemen will soon be leaving North Korea and heading to the United States! After so many years, this will be a great moment for so many families. Thank you to Kim Jong Un."
The commander of United States Forces Korea (USFK) and United Nations Command (UNC), General Vincent K. Brooks, said, "It was a successful mission following extensive coordination," adding, "Now, we will prepare to honor our fallen before they continue on their journey home."
Prior to the confirmation by the White House, a U.S. military plane was seen returning from North Korea to land in South Korea.
The move will be welcomed by the family of the troops who waited for several years to see the remains of their loved ones. South Korea's Yonhap news agency reported that North Korea accepted about 100 wooden caskets sent by the U.S., which were carried in two trucks, on Tuesday. The repatriation, which was agreed during the summit between Trump and Kim Jong-un in June, coincides with the 65th anniversary of the 1953 armistice agreement that ended the war.
The U.S. government was "encouraged by North Korea's actions and the momentum for positive change," White House said in a statement.
Around 7,700 U.S. soldiers are listed as missing and the remains of 5,300 of them are still believed to be in North Korea. Earlier this week, CNN reported the U.S. was expecting to receive an initial 55 sets of remains. Washington had also planned to send officials to North Korea to photograph each casket as part of a cursory review.
BBC reported that a repatriation ceremony will be held at the Osan Base on August 1.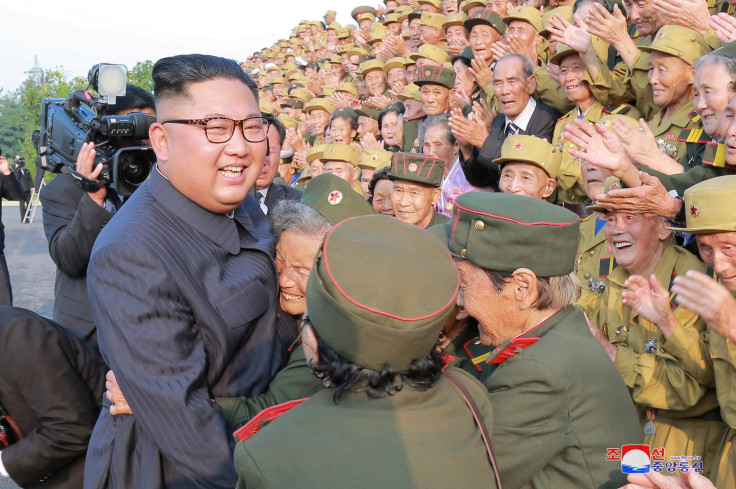 Between 1993 and 2005, the U.S. military engaged in several missions to retrieve the remains in North Korea and an estimated 229 sets of American remains were collected. However, the missions were suspended due to safety concerns. Remains of six U.S. troops were repatriated in 2007.
Pyongyang continued collecting the remains on their own, but it was asked to halt the activity as the U.S. felt the methods of collection were unscientific.
"As long as this puts us back on track to a way that we can do it with our scientific experts involved so we can get identifications, then it will be very significant," Alan Liotta, a former Defense Department official, had earlier told CNN. "If it is simply about getting the North Koreans to return a large number of remains to us, while that's helpful, it's not going to lead to many identifications. It's going to complicate things more than it's going to help things."
© Copyright IBTimes 2023. All rights reserved.