Renowned Indian Filmmaker And Gay Icon Rituparno Ghosh Dies At 49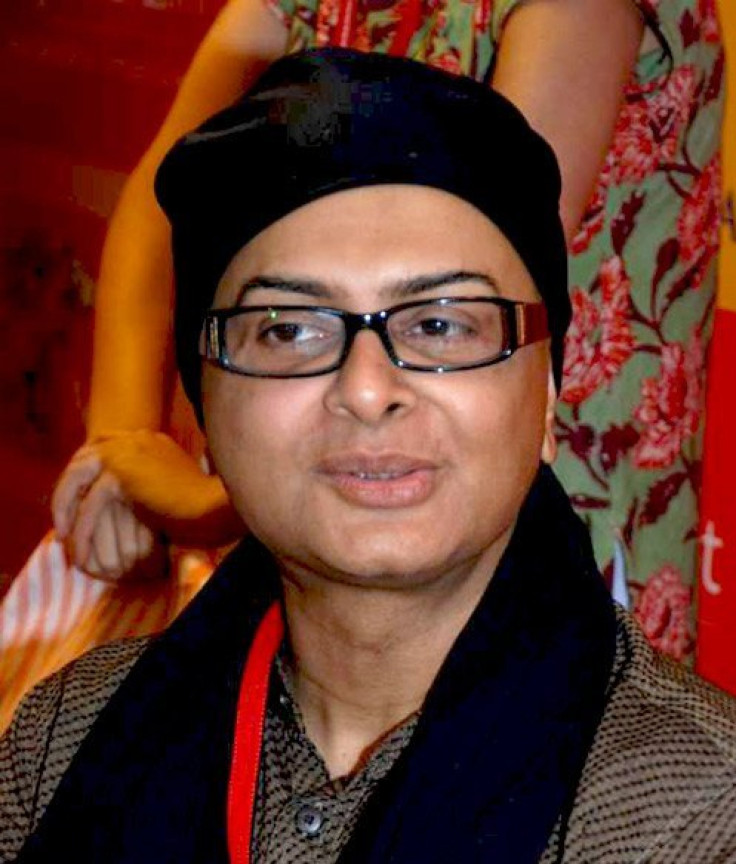 Rituparno Ghosh, the flamboyant film director and one of the very few openly homosexual figures in Indian cinema, died Thursday at the age of 49 of a massive heart attack at his residence in his native Kolkata in Bengal.
Despite his relative youth, Ghosh enjoyed a long career spanning almost two decades, winning many national and international awards for his films along the way. Some of his most prominent directorial accomplishments included "Hirer Angti," "Unishe April," "Dahan," "Asukh," "Chokher Bali," "Bariwali," "Antarmahal," "Noukadubi," "Abohoman" and "Chitrangada."
Ghosh was finishing his latest film, "Satyanweshi," a thriller based on the popular Bengali detective character Byomkesh Bakshi, when he passed away. His films generally depicted the foibles and concerns of the urban, educated middle class of India in a realistic fashion, as the nation's status progressed from developing to global emerging power.
Ghosh also worked as an actor. In the movie "Chitrangada," he portrayed a transgender person in an unusually frank depiction of a part of Indian society largely shunned by the mainstream, particularly by the conservative film industry.
Ghosh's death triggered tributes from across the Indian film world, as well as from politicians in West Bengal. "Rituparno Ghosh had great sense of humor. He had a brilliant understanding of human behavior. Will miss him and his cinema. RIP my Friend," wrote famed actor Anupam Kher on his Twitter account. "Shocked by passing of Rituparno Ghosh. He was dreaming of getting into what he called his 'next phase'. Hugely creative explorer on film," tweeted film director Shekhar Kapur.
The chief minister of West Bengal, Mamata Banerjee, also expressed her condolences. "We are stunned. In his sudden demise, Bengal has lost an eminent filmmaker. It is a very sad day for us," Banerjee said.
Information and Broadcasting Minister Manish Tewari told reporters: "It is tragic and his demise is not only a loss to the film industry but also to creativity. Right now, our hearts and minds should be with his family. We offer condolences to them."
Ghosh was part of a long tradition of exemplary directors in Bengali cinema, which is quite different from Mumbai-based Bollywood, stretching back to world-renowned auteur Satyajit Ray. Unlike Bollywood's focus on music, dancing and happy endings, Bengali cinema (sometimes called "Tollywood") tends to be more serious, penetrating, dark and complex.
One of the greatest actors of Bengali films, Soumitra Chatterjee, now 78 years old, praised Ghosh: "He was a great genius and the void left after his death cannot be easily filled."
Similarly, Raima Sen, the granddaughter of legendary Bengali actress Suchitra Sen, said of Ghosh: "[He] gave the turning point to my career in the film 'Chokher Bali.' He was more than a director to me; he was almost a part of our family. He was [an immeasurable] genius."
Aside from his skills as a film director, Ghosh will also be remembered for his sexuality in a country that remains extremely hostile to homosexuality or any other form of what society regards as "deviant behavior."
Amitabha Bhattasali, a BBC correspondent in Kolkata, noted that Ghosh loved dressing as a woman, wearing makeup and jewelry, and that his open sexuality marked him as a maverick in very conservative India. "Initially he wore men's clothes, but in the last few years he completely switched over to women's dresses," Bhattasali wrote. "Film analysts say that through his films, writings and acting roles, Mr. Ghosh gave a voice to disempowered sexual minorities. Though mocked by many, he lived life on his own terms and never shied from taking up verbal fights with those who mocked him."
Bhattasali added that women loved working with Ghosh since he, of course, would not sexually harass them in any way – in dramatic contrast to the "casting couch" mentality of many powerful men in Indian cinema. Indeed, Ghosh's films were widely admired for how they explored the sufferings and feelings of the fairer sex. Onir, another gay Indian filmmaker, said Ghosh's death marked a "big loss" for India's LGBT community as well as for Indian cinema.
In an interview with Indian journalist Subhash K. Jha, Ghosh explicitly discussed his view of the portrayal of homosexuality in global cinema and found much to criticize.
"I didn't like 'Brokeback Mountain' at all," he said. "In fact, I quite hated it. I was put off by the abruptness with which the love scenes between the two male actors came on. I thought they were unnecessarily sensationalistic and seemed to be put there for titillation… I found it contrived."
Despite his own career as an openly gay man, Ghosh expressed some skepticism that Indian films (or society) would ever treat homosexuality with total honesty or acceptance. "I don't think 'Brokeback Mountain' can be done in Indian cinema," he said. "I don't know about our cinema. … The sexual mores, family structures and parameters of [what is] permissible are different."
© Copyright IBTimes 2022. All rights reserved.
FOLLOW MORE IBT NEWS ON THE BELOW CHANNELS