Bollywood In West Africa: Nigeria's Love For And Fascination With Indian Cinema (VIDEO)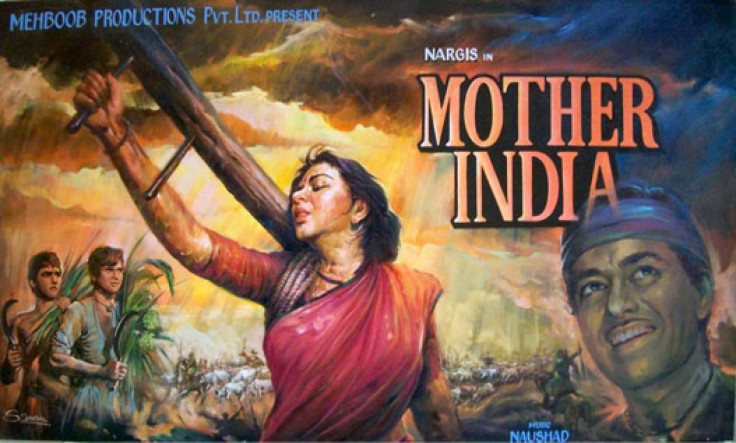 Bollywood, India's huge film industry, not only has the Indian public in its grip, but in recent decades has spread out to Europe, Britain and North America, where a large Indian diaspora has long settled.
But the fascination for Bollywood movies – which typically feature handsome heroes, beautiful damsels, endless musical numbers, improbable plots and happy endings – has also stretched out to a non-Indian audience in parts of the globe.
One unlikely place where Bollywood has long enjoyed immense popularity is the West African nation of Nigeria, particularly in the Islamic-dominated north of the country – which does not have any significant Indian immigrant community whatsoever.
According to the High Commission of India in Nigeria, only about 35,000 Indians live in the country of 170 million, primarily in Lagos.
Indian cinema entered the Nigerian market more than 50 years ago when Lebanese businessmen (a merchant class across West Africa) decided to try something novel and import Bollywood films – instead of the far more expensive American movies -- for distribution in the country.
That chance decision became a massive and unexpected success. Nigerians flocked to see Indian movies and this obsession has never really eased, at least among the Hausa people in the north.
According to South Asian Magazine for Action and Reflection (Samar), one of the most popular of all Indian films in Nigeria remains the three-hour classic "Mother India," the 1957 epic melodrama starring the legendary actress Nargis. Attending a viewing of the film at an open-air cinema in Kano, in northern Nigeria, Samar's correspondent noted that some people in the audience had already seen the movie 15 times and sang along to all the Hindi songs (although their native language is Hausa).
The Nigerians are so besotted with "Mother India" that they have memorized all the dialogue (which was neither dubbed into Hausa nor even given subtitles).
"I have been showing this film for decades, and it can still sell out any cinema in the north," a distributor told Samar.
Bollywood films and its related culture and memorabilia are plastered all over northern Nigeria with film posters and stickers adorning building walls, taxis, shops, garages and buses.
In Kano, the largest city in northern Nigeria, Indian films are shows virtually every night in cinemas and remain among the most popular of TV programs.
While Indian and Hausa culture may differ in many respects, there are some similarities which appear to bind Nigerians to Bollywood -- both are deeply conservative societies where women are restricted in their movements; in both, poverty and social inequality are widespread, in both, the young are seeking to remove the yoke of their parents' strict rules of conduct and behavior.
As such, the Hausa identify more with productions coming out of Mumbai, rather than London or Los Angeles.
India and Nigeria both also endured centuries of British colonialism and are now saddled with massively corrupt governments and rapacious international corporations.
Perhaps most importantly, Bollywood cinema has typically promoted and championed traditional values of family, faith, morality and hard work – concepts deeply shared by the Hausa of Nigeria.
In an article for the New York Public Library, Sylviane A. Diouf, curator of digital collections at the Schomburg Center for Research in Black Culture in Harlem, wrote: "Arranged marriages, caste barriers, and the importance of morality, honor, family name, and religion were all topics central to Bollywood and to African societies… The struggle against colonialism; the poor, the exploited and the oppressed as central characters; and mythology — issues European and American cinemas completely ignored — strongly resonated on the [African] continent. Bollywood offered a model of cultural resistance and a path between tradition and modernity."
Brian Larkin, an anthropologist who has studied Hausas' love for Bollywood, wrote in a research paper: "Hausa fans of Indian movies argue that Indian culture is 'just like' Hausa culture. Instead of focusing on the differences between the two societies, when they watch Indian movies what they see are similarities, especially when compared with American or English movies."
But now as Bollywood morality has loosened and standards have relaxed (reflecting the rapidly urbanizing Indian society itself), some Nigerians long for the old-fashioned values espoused by Indian cinema of the 1960s and before.
"When I was young, the Indian films we used to see were based on their tradition," a Nigerian filmgoer told Samar.
"But now Indian films are just like American films. They go to discos, [join] gangs, they'll do anything in a hotel and they play rough in romantic scenes where before you could never see things like that."
Bollywood films are also extremely popular in other parts of West and Central Africa, including Senegal, Chad, Somalia and Ethiopia – again, all nations without a significant Indian population.
© Copyright IBTimes 2023. All rights reserved.