Repsol Willing To Negotiate Compensation Following YPF Seizure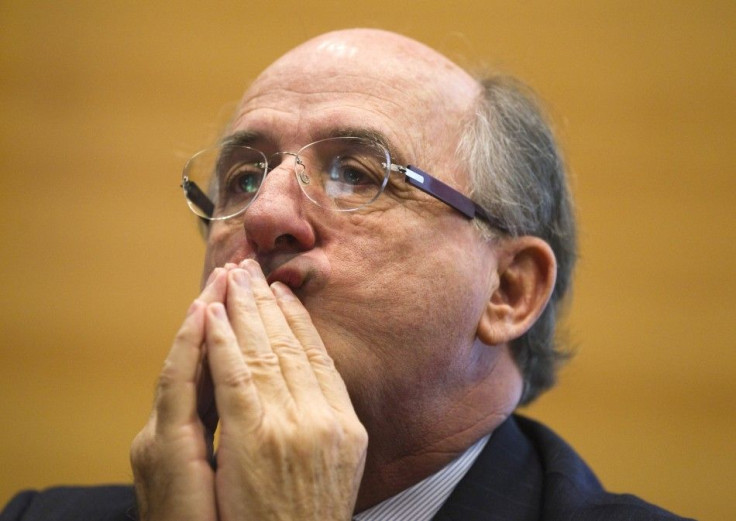 After having its majority share of Argentine oil company YPF seized by the government, Repsol CEO Antonio Brufau said Tuesday the company was prepared to negotiate with government officials for fair compensation.
Argentina last month nationalized YPF from the Spanish oil company, prompting the latter to commence arbitration proceedings through the World Bank's International Center for Settlement of Investment Disputes.
Repsol owned 57 percent of YPF, but Buenos Aires appropriated 51 percent of the company, which it will then distribute parts of to oil-rich regions of the country.
The two sides disagree on how much the Spanish oil company should be compensated.
Brufau, speaking at the unveiling of Repsol's five-year strategic plan, said he has yet not heard back from Argentinian President Cristina Fernandez on a request to negotiate compensation, reported EFE, a Spanish-language news service.
I would love to believe there's a willingness to talk but so far I haven't seen it, Brufau said, EFE reported.
According the company's plan, Repsol intends to invest 19 billion euros to, among other things, increase the company's annual production growth rate by 7 percent, which will help boost operating profit by 1.9 times, the company said.
Additionally, Repsol intends to increase its production to 500,000 barrels of oil equivalent produced a day throughout 2016.
The plan's unveiling comes after Repsol suffered a major setback in Cuba this month when it drilled a dry well, failing to discover any oil. That was offset somewhat by the discovery of the year's largest oil find, off the coast of Brazil.
© Copyright IBTimes 2023. All rights reserved.