Retailers to report chilly end to holiday season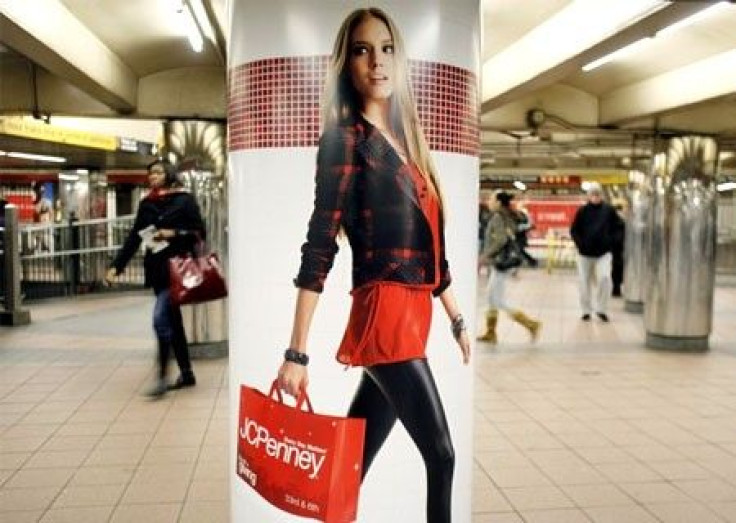 Retailers are poised to show only a modest rise in January sales as record snow in many parts of the United States kept shoppers away from malls and crimped demand for early spring merchandise.
January numbers will also reflect a pullback in spending by shoppers, after they opened their wallets during November and December, helping U.S. retailers post their best holiday sales in six years.
Retail chains ranging from Target Corp to J.C. Penney Co to Saks Inc will report January sales on Wednesday and Thursday. January is the final month in the retail sector's fourth quarter.
Sales at stores open at least a year, or same-store sales, are forecast to rise 2.8 percent compared with a rise of 3.3 percent last year, according to Thomson Reuters data. (For a related graphic: http://r.reuters.com/kup77r )
It looks like kind of a lackluster month, Nomura analyst Paul Lejuez said. It is a clearance month typically. Usually we like to see some cooperation from the weather to sell some full-price spring merchandise.
That did not happen, particularly in the Northeast, where snowstorms probably set people back a way in terms of thinking about buying spring products, Lejuez said.
Across the United States, this was the coldest January in four years and the snowiest in six years, said Scott Bernhardt, chief operating officer of Planalytics, which provides weather data for businesses.
Clearly, this type of weather is not conducive to spring selling, and we believe negatively impacted sales in January, Janney Capital Markets analyst Adrienne Tennant said.
Fewer discounted goods in a typically promotional month could also have kept bargain-hungry shoppers away.
Retailers came out of the holiday season clean on inventory, leaving little clearance in a typically promotional month, Goldman analyst Adrianne Shapira wrote.
January is the smallest contributor to sales in the retail fourth quarter as shoppers generally pull back after the shopping binge during the peak of the holidays.
Consumers were impacted by post-holiday credit card statement shock after having spent more freely on discretionary merchandise over the holidays this year, Deutsche Bank analyst Bill Dreher said in a note.
WINNERS AND LOSERS
U.S. retailers that offer exclusive yet affordable merchandise will likely stand out from the pack in January, a theme that has played up prominently across the retail spectrum in the holiday shopping season.
Companies that did well in December will also do well in January, Lejuez said, citing examples of Limited Brands Inc -- parent of the Victoria's Secret and Bath & Body Works chains -- and off-price chain Ross Stores Inc.
Many analysts have praised Limited Brands for its efforts to become a destination for customers seeking smaller gifts.
Other potential winners in January could include Zumiez Inc and warehouse club operator Costco Wholesale Corp, analysts said.
Offering unique brands continues to represent a competitive advantage for Zumiez providing a solid foundation for full-price selling in what remains a highly competitive pricing environment, Susquehanna's Thomas Filandro said.
Teen retailers American Eagle Outfitters Inc, Abercrombie & Fitch and Aeropostale Inc -- all three of which face tough comparisons versus last year -- as well as apparel chains like Gap Inc will report same-store sales declines in January, analysts said.
At Gap brand, we believe new spring arrivals are far too simplistic and lack emotional pop, suggesting that price will be the ultimate driver to shopper conversion, Filandro said.
Analysts also worry about the weather-related impact to same-store sales at companies with a heavy Northeast presence such as warehouse club BJ's Wholesale Club Inc.
Other retailers with the highest exposure to the Northeast include J Crew Group Inc, TJX Companies Inc and Ann Taylor Stores Corp.
(Reporting by Dhanya Skariachan, editing by Matthew Lewis)
© Copyright Thomson Reuters 2023. All rights reserved.