Retired NBA Enforcer Still On Sacramento Kings Payroll For Coming Season
Matt Barnes may have called it an NBA career last December 2017 but the 39-year-old will still technically be salaried for the 2019-20 season. Apparently, the Sacramento Kings still owe the one-time NBA champion some money after getting waived by the Kings back in February 2017.
Barnes signed a two-year deal with the Kings in the Summer of 2016. He was eventually waived as Sacramento needed to adjust for the entry of DeMarcus Cousins that year, ESPN reported. He was still owed $6 million for the second year but chose the stretch provision. This means that the remaining money owed is spread out over twice the remaining years plus one. He will earn $2.1 million this 2019-20 without lacing up for Sacramento.
Since retiring, Barnes has focused on several other things. That includes being on ESPN's "The
Jump" where he shares his thoughts on current and past NBA topics. Other than that, he also runs a foundation to raise money for cancer patients. According to ESPN, the hard-nosed and confrontational defender is working with UCLA to establish a scholarship fund for children who beat cancer and want to attend college.
Barnes practically achieved everything any NBA player would dream of. He is a certified NBA champion, part of the 2017 champion squad that practically capped a colorful pro basketball career. In 929 regular-season games, he averaged 8.2 points, 4.6 rebounds, and 1.8 assists.
Known as one of the enforcers who will never back down, Barnes was not spared from off-court issues. That included a feud with former Los Angeles Lakers player and coach Derek Fisher who dated his former wife, Gloria Govan.
Lately, Barnes has been obliging to updates on NBA stars. He was present at the wedding of DeMarcus Cousins recently and also gave his take on the Lakers signing Dwight Howard. Clearly, the second-round pick of the 2002 NBA Draft is pretty much updated on the developments in the league and seems to be enjoying it. Right now, it appears he has everything going him - topped by the fact that he will still live be getting an NBA salary despite being officially retired.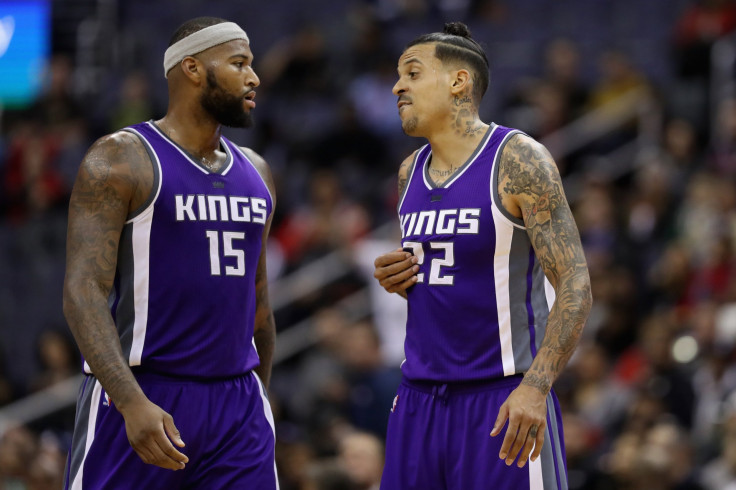 © Copyright IBTimes 2023. All rights reserved.