Rev. Al Sharpton Rallies For Iran Nuclear Deal; Arizona Sen. Jeff Flake Comes Out Against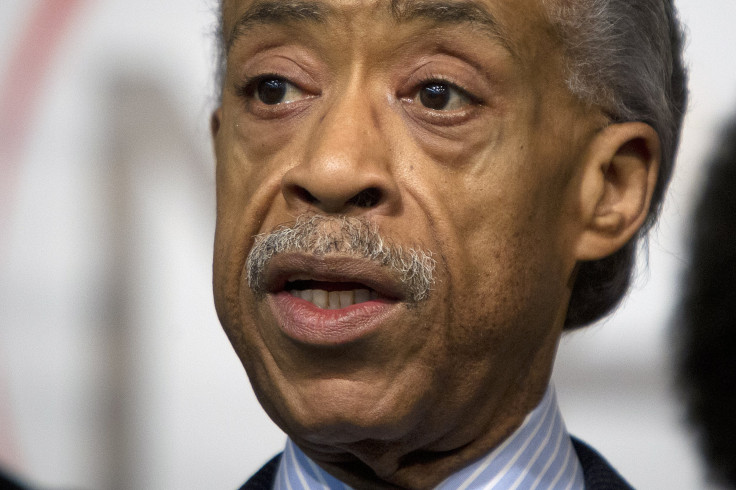 Rev. Al Sharpton jumped into the debate surrounding the Iran nuclear deal, pledging to rally support for President Obama and the deal. He asked ministers at black churches and their parishioners Saturday to call on their congressmen and senators to vote yes on the deal, citing the importance of the deal to the African-American community.
"We have a disproportionate interest," Sharpton told the Huffington Post Friday. "Being that if there is a war, our community is always disproportionately part of the armed services and that a lot of the debate is by people who will not have family members who will be at risk."
Sharpton also talked about the need for an organized, national pushback against vocal critics of the deal, HuffPost said.
"There needs to be a balance in this," he said. "Clearly lobbyists and others like AIPAC [American Israel Public Affairs Committee] are pushing on their side and there needs to be an organized effort on the other side. And we're kicking it off tomorrow morning."
"A lot of Democrats, I think, should have to consider how their voters will feel in their base vote," he added.
Congress is currently in the midst of a 60-day window, during which time they will review the nuclear deal. At the end of the window, they will vote on a resolution to either accept or reject the deal, the Hill reported.
Although the deal is within reach of the level of support it needs to survive, hope for bipartisan support was further diminished when Arizona Sen. Jeff Flake, a Republican, announced Saturday he will oppose the nuclear deal.
Flake, who is a member of the Senate Foreign Relations Committee, had been the senator most likely to side with the administration on the Iran deal, Bloomberg Politics reported.
"I cannot vote in support of this deal," Flake said in a statement. "As written, this agreement gives Iran leverage it currently doesn't have."
Flake was aggressively lobbied by multiple groups that oppose the Iran deal, Bloomberg said. Federal Communications Commission records show two deal opposition groups, the American Security Initiative and Citizens for a Nuclear Free Iran, were advertising in Arizona. Citizens for a Nuclear Free Iran is linked to pro-Israel group AIPAC, Bloomberg reported.
© Copyright IBTimes 2023. All rights reserved.