Rikers Island Inmate Health: NYC Won't Renew Corizon Contract After Provider Linked To Possible Deaths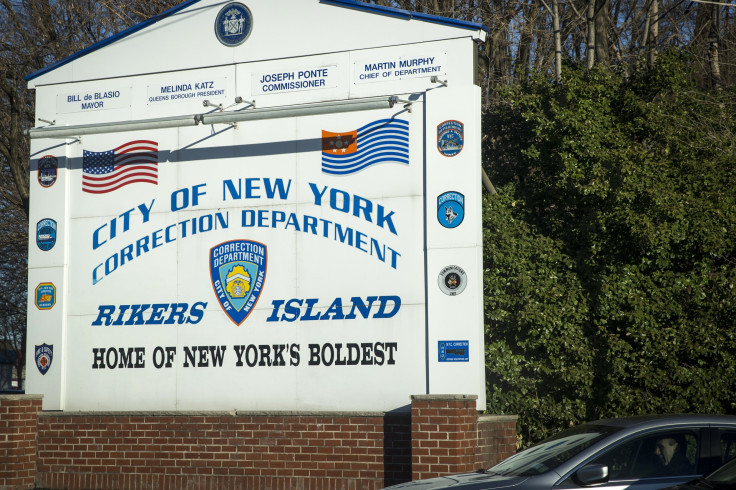 New York City will not renew its contract with Corizon Health Inc., the contractor that oversees health and medical care at the Rikers Island prison complex, the mayor's office announced Wednesday. The announcement followed the release of an investigative report that detailed systematic failures in Corizon's hiring practices that may have played a role in the deaths of at least two inmates at the jail. After Corizon's contract expires in December, management of health services will then pass to the New York City Health and Hospitals Corporation.
"We have an essential responsibility to provide every individual in our City's care with high-quality health services – and our inmates are no different," Mayor Bill de Blasio said in a statement. Handing the city control over healthcare for inmates would improve the quality of such care overall, he added.
The negligence and flawed practices by Corizon contained in the city's report included failing to screen and supervise employees as well as hiring doctors and counselors with criminal backgrounds and histories of disciplinary issues. The city has contracted services from Corizon, a Tennessee-based for-profit company, since 2001. Its current contract of $154 million was for three years and will expire at the end of the year.
Transferring services from Corizon to the Health and Hospitals Corporation would begin immediately, so that the process could be completed by December, Capital New York reported.
If Corizon set a low bar for hiring practices -- investigators found that 89 out of 185 personnel files it examined appeared to have undergone no background checks -- then the Health and Hospitals Corporation has the chance, or perhaps the responsibility, to set a new standard. "HHC has an important opportunity to improve New York City's correctional health services, and we look forward to taking on this critical work on behalf of the city," the company's president and CEO, Dr. Ram Raju, said in a statement.
But it will take some time for the new management to prove itself. "Getting rid of Corizon is the right first step, but there are big questions remaining," Taylor Pendergrass, senior staff attorney for the New York Civil Liberties Union, said, Capital New York reported.
Others, like New York City Councilman Corey Johnson, expressed concerns about the fact that the Health and Hospitals Corporation is currently running a $1.5 billion deficit. "I don't want this to affect their bottom line to continue to operate as a corporation, their public hospitals and their other facilities throughout the city," Johnson said, even as he noted that he was "extremely pleased" about the de Blasio administration's decision not to renew its contract with Corizon.
Corizon will continue to manage medical services in more than 50 prisons across the country, and the company itself questioned the results of the city's investigation. "Occasional errors and negative medical outcomes are inevitable in any health care setting, let alone in a highly challenging correctional environment," it said in a statement, the New York Times reported.
© Copyright IBTimes 2023. All rights reserved.