Rio Olympics 2016: Rio Mayor Says Polluted Guanabara Bay Unlikely To Be Cleaned In Time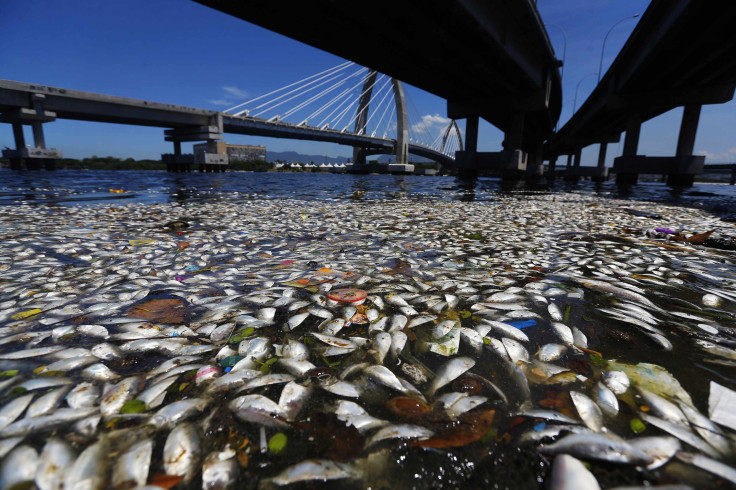 Olympic sailing teams might notice something fishy in the water when they compete in next summer's games in Rio de Janeiro -- that is, potentially thousands of dead fish, along with piles of trash and raw sewage.
Rio de Janeiro's Guanabara Bay, the venue for next year's Olympic sailing events, is a notoriously polluted waterway that was supposed to undergo a massive cleanup before the start of the 2016 games. But as criticism has mounted over the slow pace of decontamination operations, Rio's mayor said this week that the cleanup would likely not be completed by the time the games begin.
"It is indeed a wasted opportunity," Rio Mayor Eduardo Paes said in an interview with Brazil's SporTV Monday, saying it was a "shame" that the city's Olympics promise would not be fulfilled. But he added that it would not pose any problems or health hazards to the sailing teams that will be competing on the waterway, since the events would take place in a less polluted area of the bay and during the dry season, when there is less chance of rainfall ushering in debris from nearby municipal waters. Paes also said staff would be on hand to remove trash and other solid waste from the event areas so that they don't disrupt the games.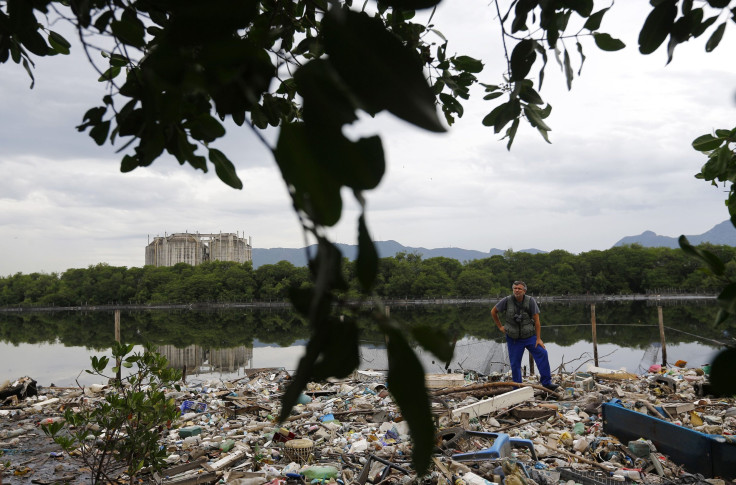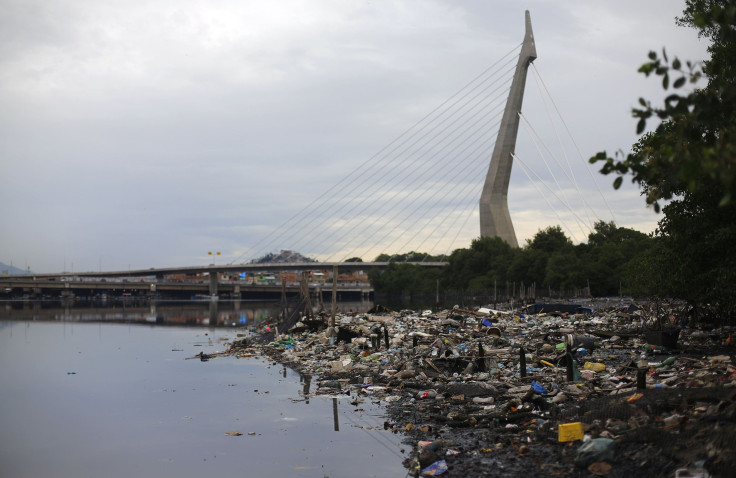 The Guanabara Bay cleanup process has been the subject of fierce criticism against Brazil's preparations for the 2016 Olympic Games. In 2009, when Rio was bidding to host the games, it promised to clean up 80 percent of waste and pollution in the bay. But government officials have backtracked on that goal, and with 500 days to go before the start of the games, it's unclear what condition the bay will be in by the time Rio takes the world stage in 2016. Last month, Rio's Governor Luiz Fernando Pezao said officials were treating 49 percent of the sewage in the bay, according to Reuters.
An estimated 70 percent of untreated sewage from Rio, including its surrounding municipalities and favelas, flows into the Guanabara Bay. In December, scientists in Brazil announced they discovered a drug-resistant "superbacteria" in the waters that causes gastrointestinal infections. Inspectors also discovered thousands of dead fish floating in the bay over the past few months. As of last month Rio's state environmental agency hadn't yet identified the cause of the mass die-offs.
© Copyright IBTimes 2023. All rights reserved.