Rivers Explains Why Durant-Green Spat Will Not Affect Warriors' Three-Peat Ambitions
Los Angeles Clippers coach Doc Rivers had a front row seat as the Golden State Warriors imploded in overtime during their clash following an ugly spat between Kevin Durant and Draymond Green.
The match ended 121-116 in favor of the Clippers and that was the beginning of a slight wobble for the reigning back-to-back champions. The Warriors then lost four of their next five matches and lost top spot in the Western Conference.
The spat between the two Warriors star's made headlines and many questioned if that will be the final straw when it comes to Durant's future with the Bay Area team. There is already speculation that he will leave when he enters free agency in 2019.
The Warriors have been without Stephen Curry for the last 10 games, while Green has also missed six with a toe injury. But after the slight wobble, they seem to be getting on track having won their last three.
Steve Kerr's side is seeking a three-peat having won the NBA title in 2017 and 2018, but the spat between Durant and Green have given other franchises a hope that all is not well within the team.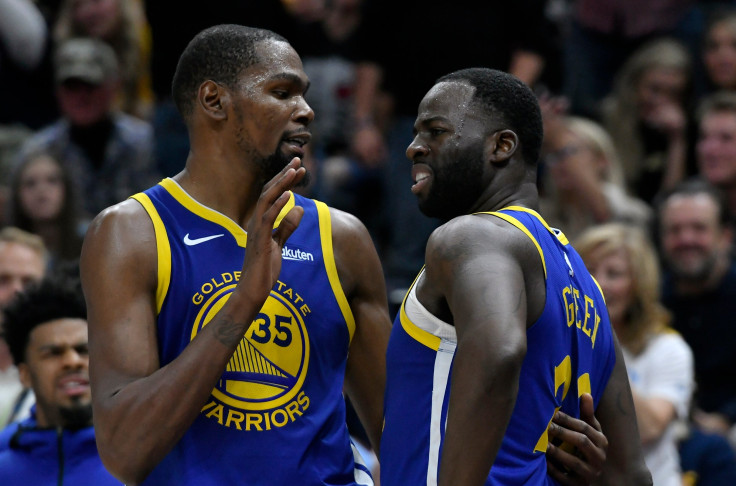 Rivers, who has been around for a long time, believes the fight between the two starters will not affect their chances of winning their third straight title in 2019. As a competitor, the former Celtics coach hopes it does affect them, but as an experienced coach, he is certain that it will be forgotten when they get on court the next time.
"From a competitive standpoint, I hope so [that it does]. But it won't, I don't think so," Rivers said, as quoted on the Express. "I've been in a lot of locker rooms and heard some crazy things said to each other. It didn't become public but I think everything's public now. I don't think there's any secrets."
"In Boston I saw a couple of fights that were amazing. If you could just sit and watch the fight instead of getting involved it would have been better, they were great," the Clippers coach explained. "They were real fist fights. Everywhere I've been I've seen them, practices get nasty sometimes and they're competitive and guys lose their heads."
"You break them up and the next day you see the two guys over there laughing and giggling. It's just sports," he said.
Durant has since admitted that he forgot about the fight almost immediately, and has since stepped up his game to shoulder the burden in the absence of Curry. The small forward has scored 30+ points in his last three games and will have to continue his form as it is still unclear when their point guard will return.
© Copyright IBTimes 2023. All rights reserved.