Robert Mugabe African Union Chairmanship May Cause European Union Dilemma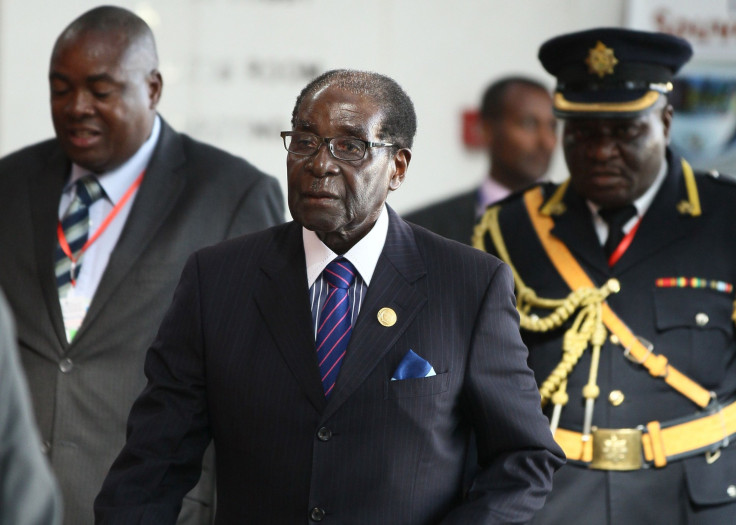 The strong relationship between the European Union and the African Union could be undercut by the appointment of Zimbabwean President Robert Mugabe to the chairmanship of the African continental bloc. Mugabe's assumption of the role has already caused a headache for the EU as it grappled this week with how it will engage with a leader it has politically blacklisted for over a decade. The challenge for the EU will be balancing its stance against Mugabe with considerations for his new role at the head of an organization that European governments have increasingly cooperated with on regional peace and security issues, experts said.
The African Union's appointment of Mugabe was not a constructive step for African-European relations, said Catherine Bearder, a member of European Parliament from Britain. "I hope it doesn't sour our relationship because a lot is going on right now between the EU and AU and there's still a lot to be done," she said. Bearder described Mugabe's appointment as "unfortunate" and argued that the African Union must have known that it would have been a contentious choice.
The leader was appointed as the African Union's chair last week despite spirited opposition from Western countries, which have criticized Mugabe's Zanu-PF government for human rights abuses and political repression. The Zimbabwean leader's election to the position may not have come as a major surprise, however. The chairmanship of the 54-member continental bloc is chosen on a rotating basis between regions. As the most viable candidate within the southern region, Mugabe's selection was more the default choice than a calculated slight against the West, according to Al Jazeera.
While the African Union chairmanship is largely a ceremonial position, it is already clear that the EU is grappling with how to address the optics of engaging with a leader on whom it has imposed a longstanding travel ban. On Wednesday, an EU spokesperson denied that the bloc was relaxing its travel ban against Mugabe, saying that the visa ban remained in place but could be exempted for visits to Europe under "special circumstances."
The EU's tenuous balance on the issue is an attempt to maintain their stand against Mugabe's human rights abuses in his own country while allowing them to engage with the leader in his capacity as the head of the African Union, said Jennifer Cooke, the director of the Africa Program at the Center for Strategic and International Studies in Washington, D.C. Mugabe has been targeted with sanctions by the EU since 2002, when widespread abuses around the country's presidential elections were linked to his Zanu-PF government.
Some of these sanctions have been eased in recent years in an effort to spur political reforms, according to Reuters. However, the Mugabe government's continued failure to reform Zimbabwe's security sector, ease up its restrictions on media and civil society and promote greater respect for human rights and the rule of law has kept the EU firm on its sanctions against Mugabe.
Mugabe's appointment does not send a good message about the African Union's adherence to its own principles on good governance and democracy, said Cooke. But despite this, Cooke argued, the EU is "largely supportive" of the AU, which it sees as an institution that can play an important role on peace and security issues across Africa, including in countries like Sudan, Somalia, Cote d'Ivoire and Mali. The EU has invested significant funding to African Union missions like the peacekeeping force deployed in Somalia, which has battled an Islamist insurgency that has crossed the country's borders, most notably with the targeting of a Nairobi shopping mall in 2013 that left 67 people dead.
The EU has also invested a huge amount of development aid in Africa and has worked in conjunction with the African Union to address issues ranging from protecting ecosystems, agricultural development and human trafficking, said Bearder, who works on a number of these issues in her capacity as a member of the EU's legislative body.
All of these issues, including brewing potential crises in countries like Nigeria, which is preparing for a very closely-fought and fraught election later this month, make cooperation with the AU too important to risk over concerns about Mugabe's record, according to Cooke. "The calculation will be that building the institutional capacity of the AU over the long term trumps their distaste for Mugabe," she said.
© Copyright IBTimes 2023. All rights reserved.