Robert Pattinson To Win An Oscar In 2015? Actor Gets Academy Awards Nomination Buzz For 'Life'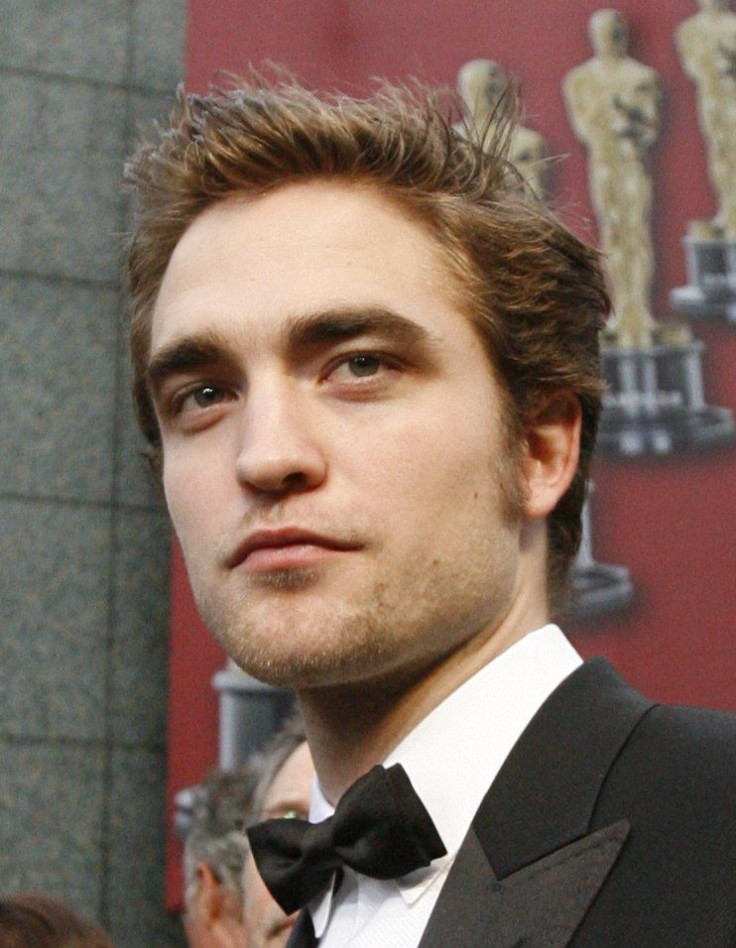 Robert Pattinson is still filming his latest cinematic venture, the James Dean drama film "Life," but according to film experts the former "Twilight" franchise star is already gaining some Oscar buzz.
IndieWire released its premature predictions for the 2015 Academy Awards nominations Wednesday, naming the 27-year-old film star as possible "Best Actor" nominee. According to the film news site, the U.K. native's performance in the Anton Corbijn film "Life," in which he will portray the role of Dennis Stock, a photographer who gets friendly with legendary bad-boy actor James Dean (Dennis Stock), may earn him his first Academy Awards nomination.
Despite Pattinson being listed as one of the site's predicted awards season contenders, other Hollywood veterans gainined more critical acclaim than Pattinson, who is most famous for his fan-beloved, yet critically panned portrayal as vampire Edward Cullen in the "Twilight" saga. According to IndieWire, actors Johnny Depp ("Into the Woods"), Liev Schreiber ("Pawn Sacrifice"), Josh Brolin ("Inherent Vice"), Bill Irwin ("Interstellar") and Albert Brooks ("A Most Violent Year") are the top five 2015 "Best Actor" Oscar contenders.
While Pattinson's mention for a possible Oscar win is causing the most buzz among "Twilight" fans, other notable names in Hollywood were also recognized by the site. Stars the public should "keep an eye out for" included: Aaron Paul of "Breaking Bad" fame for the movie "Exodus," Neil Patrick's Harris for his supporting role in the dark film adaptation of the best-selling book "Gone Girl," and Shia LaBeouf for his work on the war film, "Fury," to name a few.
IndieWire isn't the only site classifying Pattinson as a possible future Oscar nominee. In February Entertainmentwise listed the former indie film star as one of 18 "underrated actors" that deserve to "start winning Oscars." Listed among A-listers such as Emma Stone, Jennifer Aniston and Samuel L. Jackson (a one-time Oscar nominee) the site claims that Pattinson also deserves recognition from the Academy.
"Scoff if you want, but since completing the 'Twilight' movie, Robert Pattinson had had nothing but praise from critics," reads the Entertainmentwise report, adding, "Maybe his very serious film selection nowadays could lead to some very serious silverware?"
"Life" is currently in production in Toronto. Pattinson was last spotted on the film's set on March 11 filming a motorcycle riding scene with his co-star, Dane DeHann.
© Copyright IBTimes 2023. All rights reserved.