Robot Supermarket Coming To China: Foshan City Center Aims To Be Massive Robotics Wonderland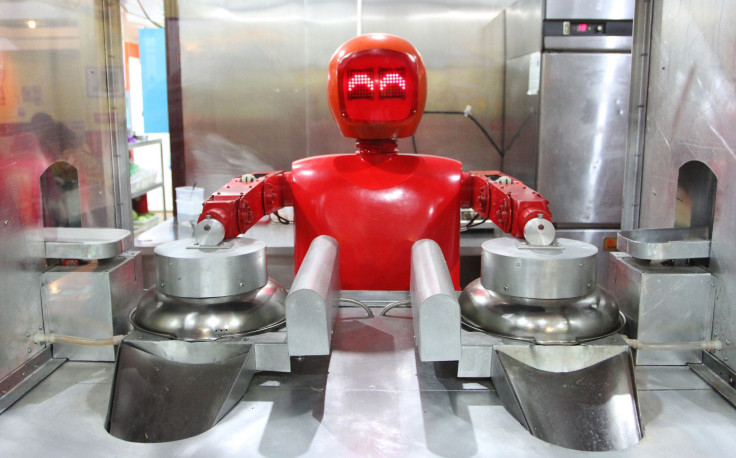 Cleaning up aisle three is about to get a lot more interesting. A sprawling "robot supermarket" is in development in the Chinese city of Foshan, in central Guangdong Province, local officials announced Friday.
The complex, currently under construction in the city's Shunde District, is being billed as a marketplace where robot makers and developers can hawk their wares, exhibit their newest creations and do research and development for the country's homegrown robotics industry.
"The supermarket will be conducive to the development of the robotics industry in China because it will bring the world's latest technology into one platform," Yang Yang, general manager of Changsha Chaint Robotics Co., said in a statement cited by Shanghai Daily.
The center will be the first of its kind, officials told media outlets, and will be open to the public in September. The exterior of the 6,500-square-foot complex is already constructed. Crews are currently working on the interior. Shunde, which is already home to about 20 robotics firms, is a fitting location to serve as an incubator and showroom for the robotics industry.
Technology Prevalence in China Over Time | FindTheData
According to the Xinhua news agency, the district's local robotics industry is growing at an annual rate of 30 percent, even as China's manufacturing industry has been struggling amid worker shortages and high labor costs.
The agency cited a report from the International Federation of Robotics that said 400,000 industrial robots will have been purchased by China by 2017, compared to last year when only 56,000 were purchased.
Even as demand for robots grows, the country's production of them is struggling to keep up, Xinhua reported, accounting for only about 28.6 percent of the total robots sold on the Chinese market.
At the same time, as Bloomberg reported Thursday, robots stand to reshape the industrial landscape in China as the country seeks to modernize its manufacturing chain. In 2013, the country surpassed Japan to become the world's biggest market for industrial robots.
"China is going to have to become more successful at robotics because its labor costs are rising so fast," David Autor, a professor of labor economics at the Massachusetts Institute of Technology, told Bloomberg.
© Copyright IBTimes 2023. All rights reserved.