Rocket Strikes Israel From Egypt's 'Terrorist Launching Ground'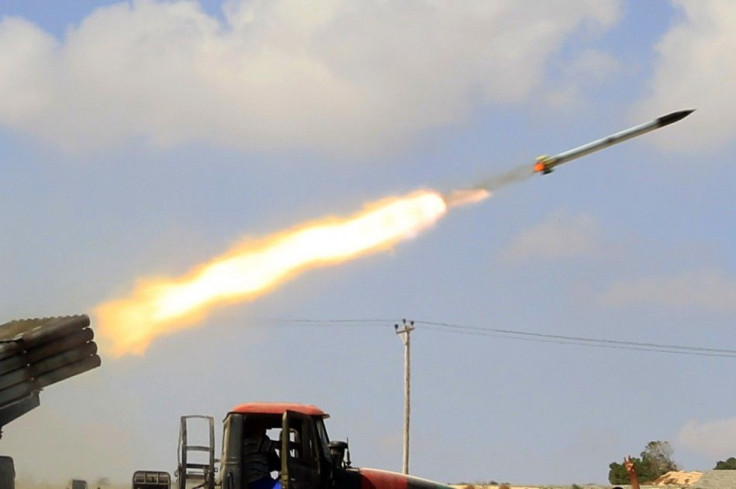 A rocket exploded in the Israeli resort town of Eilat early Thursday morning. No one was injured when the rocket landed in a construction site near a residential neighborhood.
Israeli authorities claim that the rocket was fired from Egypt's Sinai Peninsula, although Egypt denies that the charge, according to Reuters.
Eilat, Israel's southern-most city, sits on the border with Egypt and is a popular destination for Israeli's during the holiday of Passover, which starts on Friday.
The Jerusalem Post reported that the projectile was a Grad rocket, a mortar-like missile launched from the bed of a truck. Grad rockets are popular with militants in the Sinai Peninsula and in Gaza, and they were used in a 2010 strike on Eilat that killed a Jordanian taxi driver.
Israel has been anxiously watching developments in Egypt since the fall of President Hosni Mubarak in February, 2011. The Sinai desert was relatively peaceful during Mubarak's reign, but Israeli officials now fear that the Egyptian government cannot stop the peninsula from turning into a terrorist launchpad.
For a long while now we have been seeing that the Sinai peninsula is turning into a launching ground against the citizens of Israel, for terror, Prime Minister Benjamin Netanyahu said on Thursday.
In August, militants from the Gaza Strip launched a multi-stage attack on a highway just north of Eilat from Sinai. Eight Israelis were killed and 30 wounded when the attackers, believed to be members of the Popular Resistance Committees, allegedly entered Egypt from Gaza, re-entered Israel from the south and then opened fire on a busload of tourists.
To prevent repeat attacks, Israel is building a fence along its southern border.
We are building a security fence but it will not stop missiles; for this too a situation will be found. We will strike at those who attack us, he added.There can be no immunity for terrorism; it must be fought and we are doing so. In the end, nobody will defend the Jews if the Jews do not defend themselves; this is an important principle.
Eilat Mayor Meir Yitzhak-Halevy was not overly concerned about Thursday's rocket strike, saying that we have no intention of changing our daily routine.
I call on all Israeli citizens to come enjoy the warm weather in our city this Passover, Yitzhak-Halevy said.
© Copyright IBTimes 2023. All rights reserved.