Roger Federer, Rafael Nadal Turn Down Novak Djokovic's Players Association Offer
KEY POINTS
Rafael Nadal and Vasek Pospisil initiated the Professional Tennis Players Association
Djokovic revealed that he attempted to recruit Roger Federer and Rafael Nadal
However, Federer and Nadal declined Djokovic's invitation
Serbian star Novak Djokovic has been trying very hard to gain support for the newly-established Professional Tennis Players Association (PTPA).
Partnering with fellow athlete Vasek Pospisil, Djokovic's vision for the group is to act as an independent body for the sport's growing list of competitors.
"People think that tennis is a rich sport because we are making a lot of money, but the reality is that only a hundred so people can make a living out of tennis without scrambling and being financially challenged," Djokovic told Eurosport.
However, some are having second thoughts of aligning themselves with the aforementioned organization. Djokovic revealed that tennis megastars Roger Federer and Rafael Nadal declined his offer to be part of the union.
"Before we have created PTPA, I have spoken to both Federer and Nadal and they did not want to take part in it," he disclosed.
"I am not criticizing anybody. It is a democratic world we live in, [and] everyone is entitled to their own opinion. Would I love it for them to join us? Of course, I would. But we will keep going in our efforts to form an organization that everyone deserves," Djokovic continued.
Nadal and Federer have been very vocal on their stance regarding the separate players association. Both men are pushing for consolidation.
"The world is living a difficult and complicated situation. I personally believe these are times to be calm and work all of us together in the same direction. It is time for unity, not for separation," Nadal wrote on Twitter.
Federer aired the same sentiments made by Nadal, emphasizing the importance of unity in these trying times.
ATP chairman Andrea Gaudenzi is willing to have a discussion with the PTPA in order to establish ramifications within the sport.
"We definitely had a conversation and continue to have it. We cannot ignore that some of the players feel certain areas need to be improved," he said in a conference call last September, per ESPN.
The trio of Djokovic, Nadal and Federer comprise of tennis' "Big Three" as they've dominated numerous tours for the past two decades.
Nadal and Federer are currently tied with the most Grand Slams in men's history with 20 titles each. Meanwhile, Djokovic is right behind them with 17.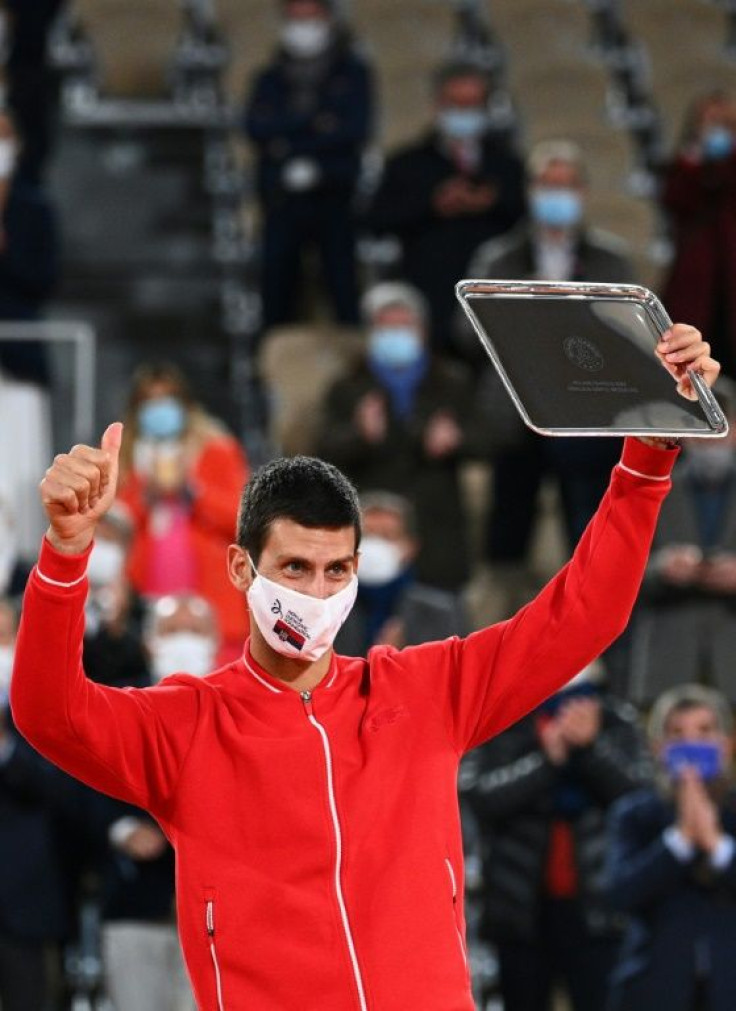 © Copyright IBTimes 2022. All rights reserved.
FOLLOW MORE IBT NEWS ON THE BELOW CHANNELS