Ron Paul 2012: 'Compassion' Ad Goes Viral, Paul's Reaction and the Story Behind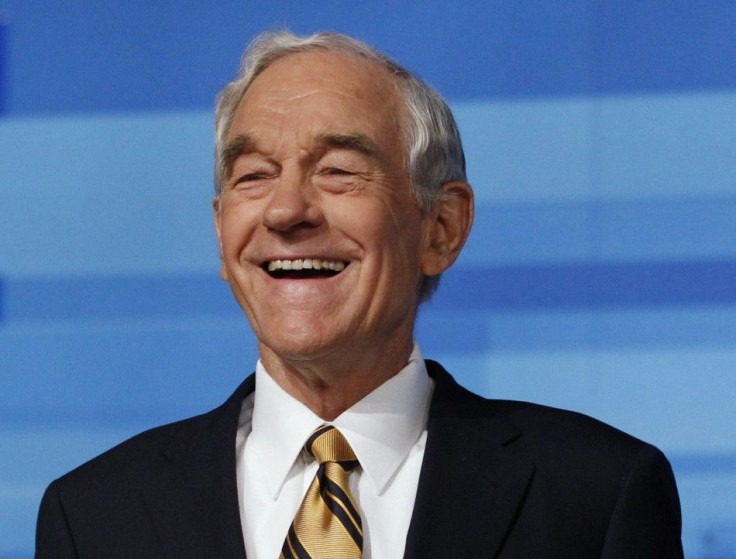 A video that describes GOP presidential candidate Ron Paul helping an interracial couple in Texas in 1972 went viral following its release on YouTube on Dec. 28.
The video, titled The Compassion of Dr. Ron Paul, highlighted the Texas congressman and medical doctor's personal generosity and support of free market health care.
Revolution PAC, which is supporting Paul's bid for presidency, began airing a 60-second television commercial based on the video, on major channels like CNN and FOX. Three airings of the ad were also scheduled during Saturday's ABC News/WMUR Debate at St. Anselm College in New Hampshire, according to a statement by Revolution PAC.
The video was not produced in response to the controversy that has arisen around a newsletter published under Ron Paul's name in the late 1980s and 1990s, containing remarks on race and religion that Paul himself later denied as terrible, said Gary Franchi of Revolution PAC.
The advertisement has enjoyed half-a-million YouTube views since its release and has also been a hit on NBC Nightly News. It features the story of an African-American man, identified as James Williams of Matagorda County, Texas, and his wife, who found themselves under Paul's care during a high-risk delivery in 1972.
According to Williams, Paul, then an obstetrician-gynecologist, helped his wife (who is white) and himself, when they were struggling to get treatment at a local hospital. In the video, the account reads like this:
James Williams of Matagorda County, Texas recounts a touching true story. Living in a still prejudiced Texas In 1972, his wife had a complication with her pregnancy. No doctors would care for her or deliver their bi-racial child. In fact one of the hospital nurses called the police on James.
Dr. Ron Paul was notified and took her in, delivering their stillborn baby. Because of the compassion of Dr. Ron Paul, the Williams' never received a hospital bill for the delivery.
Ron Paul views every human being as a unique individual, afforded the rights endowed by our creator and codified in the Bill of Rights.
Watch the video below:
In an interview that appeared on Des Moines radio station WHO's morning program, Mickelson in the Morning, on Dec. 29, Paul reacted to the advertisement.
That is what I thought my responsibilities were, but I never had the knowledge how grateful he was, Paul said.
James Williams and the broadcast version of Compassion were featured on Friday, on Freedom Watch with Judge Napolitano on FOX Business Channel.
When asked why he made the video, Williams said he felt he should praise Paul for what he had done.
He (Ron Paul) is warm-hearted and caring for his patients. He would do what he could for humanity in any way or form, Williams said.
Watch the video below:
Meanwhile, Paul's 2012 campaign was boosted by Saturday's New Hampshire debate, where he delivered his now-famous And I Went line in a fiery exchange of words with Republican rival Newt Gingrich.
Gingrich responded to Paul's criticism of so-called chickenhawks, in which Paul made a clear reference to him, saying, I was married with a child.
To this, Paul replied: When I was drafted, I was married and had two kids, and I went.
Immediately after the debate, clips of Paul saying And I Went were circulated over the Internet.
Later on Sunday, Paul's daughter, Joy Paul LeBlanc, uploaded an old photo of her father in a military uniform, with his son Rand, on her Facebook page. She wrote under the photo: This is my dad Ron Paul with my brother Rand when Dad was in San Antonio in the Air Force.
The photo went viral on the Internet as the I Went or And I Went photo.
© Copyright IBTimes 2023. All rights reserved.