Ron Paul 2012 Wins Majority Of Washington Delegates To Convention, Other States Expected To Follow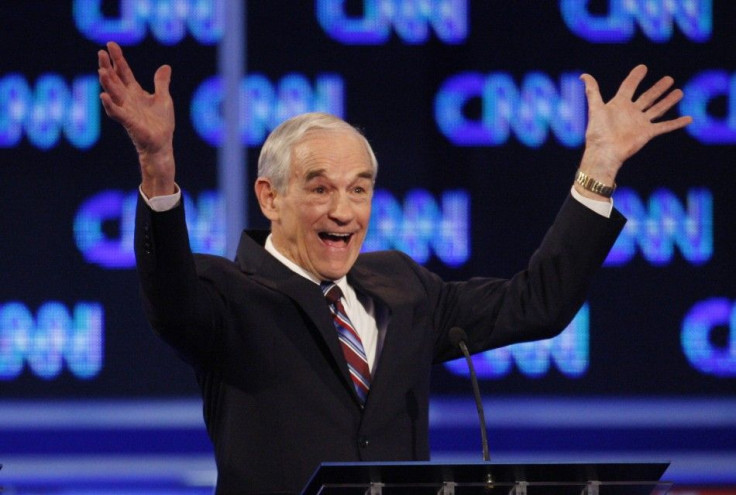 Ron Paul's 2012 campaign has won the majority of Washington's delegates to the Republican National Convention, and a number of other states are expected to follow suit, pointing to a hectic convention in which Mitt Romney's path to the nomination may face a major insurgent opponent.
Washington is now the third state, after Iowa and Minnesota, in which Ron Paul has locked up at least half of the state's nominating delegates. In order to be officially entered in nomination at the Tampa, Fla., convention, he needs to secure half or more of the delegates in five states, and as of Thursday, he looks poised to grab a majority of delegates in other states like North Dakota and Maine in coming weeks.
Ron Paul's 2012 campaign has taken an unorthodox tack, hoping to draw state delegates to his camp rather than simply winning the popular vote. As such, he is stacking up delegates who once backed Newt Gingrich, Herman Cain, Rick Santorum and other fallen candidates.
And the strategy is not unprecedented. Warren G. Harding pulled off a surprise win at the 1920 Republican convention, where he eventually won the nomination despite heading in with the fewest delegates of any remaining candidate. And Harding went on to sweep into the White House.
Even Fox News said this week that Paul's presence on the ballot at the 2012 Republican National Convention in Tampa looks inevitable at this point.
And if he makes it onto the ballot, Ron Paul's 2012 campaign has the chance to throw a wrench in the nominating process, proving all the critics wrong by having a huge impact on the Republican race instead of just fizzling out as has long been predicted.
Even if he doesn't end up with the GOP nod, Paul may be able to influence the proceedings in Tampa by changing the conversation and revamping the strategy in order to target Paulites and others who don't agree with Romney's policies.
The libertarian Texas congressman could also continue to remain relevant by running on a third-party ticket, an option he has not ruled out.
© Copyright IBTimes 2023. All rights reserved.
FOLLOW MORE IBT NEWS ON THE BELOW CHANNELS