Ron Paul Wins GOP California Straw Poll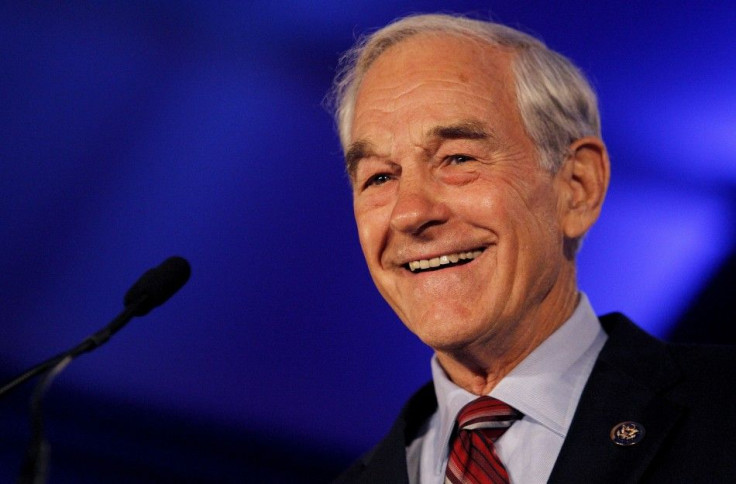 The California state GOP announced in a statement that Texas Congressman Ron Paul won the California Republican straw poll on Saturday.
Of the 883 ballots cast during the event, the controversial Paul received 374, or 44.9 percent, of the votes. Ballots were cast among Republican Party members, associated members and registered guests.
Gov. Rick Perry came in second with 29.3 percent of the votes (244 ballots), while Mitt Romney came in third with 8.8 percent (74 ballots), followed by Rep. Michele Bachmann, who received 7.7 percent (64 ballots).
The other GOP candidates -- Jon Huntsman, Herman Cain, Newt Gingrich, Thad McCotter, Rick Santorum, Gary Johnson and Fred Karger -- each received 2 percent of the votes or less.
Paul reportedly drew supportive crowds over the weekend while making multiple speaking appearances at the state Republican Party convention in downtown Los Angeles.
I think the main purpose of our Constitution and political action should be the preservation of liberty, Paul told delegates Saturday, which was Constitution Day, according to MSNBC.
The 12-term congressman reiterated his Libertarian-inspired platform, calling for the audit and eventual dismantling of the Federal Reserve, criticizing the Obama administration for directing large amounts of money outside of the U.S., and vowing to bring troops home from Iraq and Afghanistan.
Although he is largely considered a fringe candidate, Paul has been gaining momentum for his presidential bid in recent weeks. According to the latest CNN/ORC International Poll, Paul placed third among Republican candidates, following Romney and Perry, who is currently considered the GOP front-runner.
Paul came in second during August's Iowa Ames Straw Poll, receiving 4,671 of the 16,892 votes cast. He trailed just behind Bachmann, who won the poll with 4,823 votes.
© Copyright IBTimes 2023. All rights reserved.