Roquan Smith Invokes Trade Request; Four Possible Landing Spots Emerge
KEY POINTS
Roquan Smith feels disrespected by the Chicago Bears' contract extension offer
Smith writes a letter to the city of Chicago, lamenting current events
Teams are expected to start sending offers for Smith
The NFL offseason has slowly been winding down as teams prepare to make their final preparations for the start of the new season on September 9, but the Chicago Bears face a new dilemma.
Two-time All-Pro linebacker Roquan Smith has asked for a trade out of the organization after talks of an extension fell through, with the 25-year-old native of Montezuma, Georgia noting that he felt disrespected by the Bears' offer.
NFL insider Ian Rapoport shared Smith's letter to the city of Chicago and regretted how things reached this point and lamented how he will not be able to stay despite wanting to do so.
"Since the day I was drafted, I vowed to play this position at a level that upheld the standard that was set before me, to uphold that respect and honor, and I have," Smith said in his letter.
"Unfortunately, the new front office regime doesn't value me here. They've refused to negotiate in good faith, every step of this journey has been 'take it or leave it'. The deal sent to me is one that would be bad for myself, and for the entire LB [linebacker] market if I signed it."
Rapoport later added that Smith's frustrations stem from being offered a backloaded deal with "de-escalators" that was unique only to him, making Smith feel even more frustrated about the situation.
Selected eighth overall by the Bears in 2018, Smith is widely recognized among the best linebackers in the NFL today and this change in his standing with the franchise is a very big deal.
Squads around the league are likely to be lighting up the Bears front office now for a trade as the race to acquire Smith before things mend has surely begun.
Franchises in need of an upgrade to their depth at inside linebacker are going to be the ones boxing out one another for his services.
The Baltimore Ravens currently have Patrick Queen and Malik Harrison as their main projects in the position, with veteran Josh Bynes helping their development.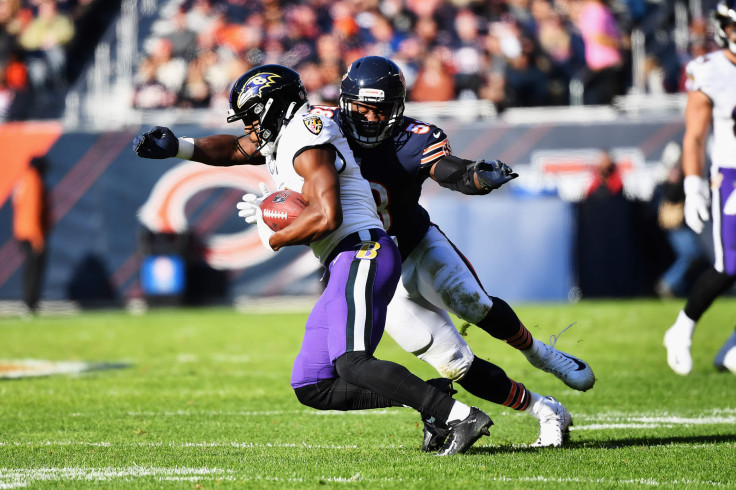 General manager Eric DeCosta has proven that he can make aggressive moves when the situation calls for it, but making a trade for Smith will mean that they will have to pay him the big bucks while also gutting some of their depth.
Another team to watch in this scenario is the Denver Broncos.
Smith would slot in perfectly in their defensive schemes alongside edge rushers Bradley Chubb and Randy Gregory, with Patrick Surtain II and Justin Simmons taking care of the secondary.
Getting the Georgia Bulldogs product would be a massive coup for the Broncos, but it would necessitate them clearing up some cap space.
However, two teams could swoop in from seemingly out of nowhere and take Smith from the Bears: the Seattle Seahawks and Las Vegas Raiders.
The Seahawks are possibly the most ideal scenario for Smith as they are in the midst of a rebuild after trading away quarterback Russell Wilson to the Broncos and cutting an aging Bobby Wagner from the team.
They also have the cap space to offer Smith a substantial deal plus the draft capital to entice the Bears to give up Smith in a blockbuster trade, those being a first and second-round pick for 2023.
Seattle can take the gamble on a proven talent like Smith or hold on to those picks, depending on what the Bears' asking price will be.
On the other hand, the Raiders are only behind the Cleveland Browns for the most cap space in the NFL at $23.6 million and are in a position to make a run for Smith.
Raiders general manager Dave Ziegler already made his presence felt by trading their 2022 first and second-round picks to acquire disgruntled wide receiver Davante Adams from the Green Bay Packers while signing veteran defensive end Chandler Jones as well.
Adding Smith to the defense alongside Jones and Maxx Crosby is a scary sight for any offense that will go against them, especially in an AFC West division that has quarterbacks Justin Herbert, Patrick Mahomes and the aforementioned Wilson.
Ryan Poles, general manager of the Bears, told Rapoport that his intention is to keep Smith on the team.
Time will tell if the Bears will be able to repair their damaged relationship with Smith or give in to his request and move him to a team that can match his contract expectations.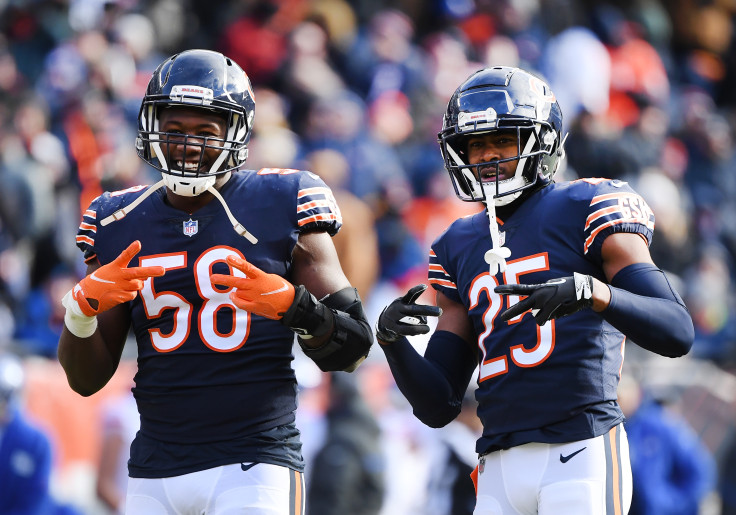 © Copyright IBTimes 2023. All rights reserved.