Roscosmos Chief Expresses His Doubts About NASA's Artemis
KEY POINTS
Roscosmos head Dmitry Rogozin has expressed his doubts about the Artemis program before
This week, he noted that he "doesn't have faith" in the NASA program
The Russian space agency is instead looking at a partnership with China
The head of Russia's Roscosmos State Corporation for Space Activities cast his doubts on the Artemis Program this week. It is not the first time that he has expressed his doubts about NASA's ambitious goal.
It was only on Dec. 10 when NASA announced its selection of 18 astronauts for the Artemis Team but Roscosmos chief Dmitry Rogozin is already doubting that the mission will push through. As reported by the Russian news agency TASS, Rogozin expressed his views at a press conference held on Monday.
"I don't have great faith in the Artemis program. To a large extent [President Donald] Trump's lunar project was meant for domestic consumption. It was a means for the Republican Party to flex its muscles," Rogozin said as per TASS. He also noted his doubt whether the incoming administration will continue to pursue the program.
"At least, I am certain that the emphases will be placed differently," Rogozin continued.
According to TASS, Rogozin further expressed his doubts that these future moon missions will lead to a "common lunar base."
So far, the Artemis Accords, which was signed just last October with the goal of a future in space "for all humanity to enjoy," includes eight nations namely the U.S., Australia, Japan, Canada, Italy, Britain, United Arab Emirates and Luxembourg. On Monday, NASA administrator Jim Bridenstine and Brazil's Minister of Science, Technology and Innovation signed a letter of intent to make Brazil the first country in South America to sign the Artemis Accords.
Meanwhile, TASS noted that Russia was approached by China earlier this year for a "lunar cooperation" with other European countries.
Even at the time, Rogozin already expressed his doubts about the Artemis program, also citing political reasons. He noted that Russia was not interested in participating in Artemis, reported CNBC.
"For the United States, this right now is a big political project," Rogozin said then, according to the CNBC translation of an interview with him. "With the lunar project, we are observing our American partners retreat from principles of cooperation and mutual support, which formed in collaboration with the [International Space Station]."
As for NASA and its partners, however, the goal appears to be clear: to prepare for further and deeper human space exploration. For this, the Artemis program's missions include sending the next man and the first woman to the moon and establishing a sustainable human presence on the moon by the end of the decade.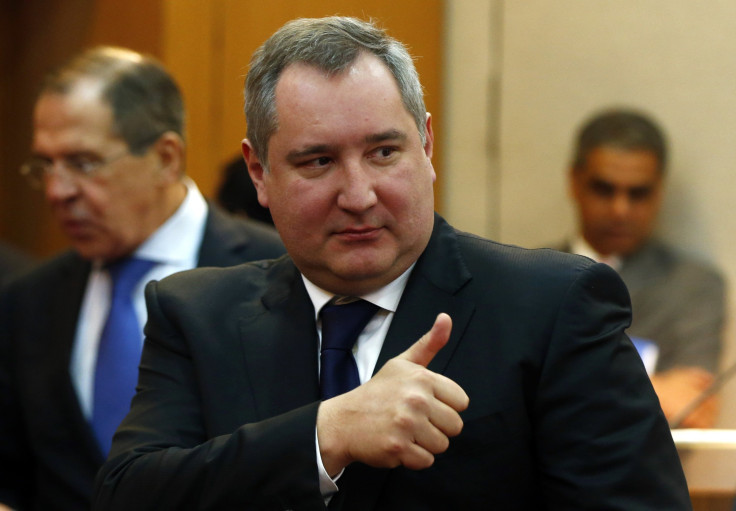 © Copyright IBTimes 2023. All rights reserved.