Rumors swirling about Mubarak's health and whereabouts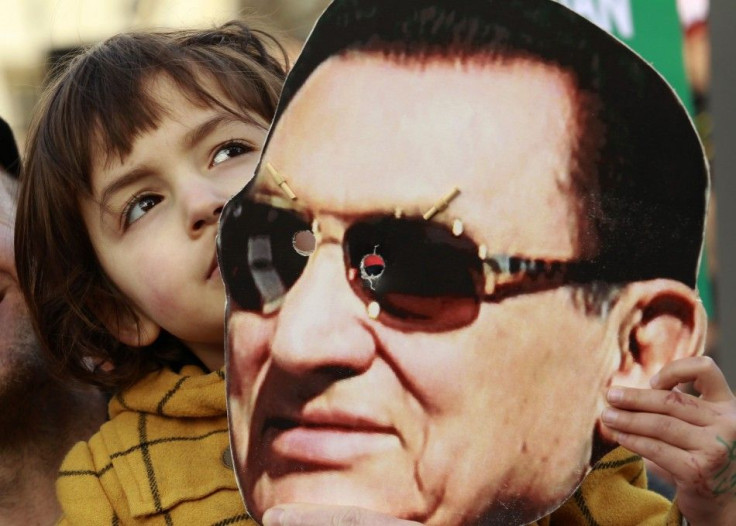 Rumors and speculation are swirling regarding the whereabouts and health of deposed Egyptian ruler Hosni Mubarak.
Egypt's ambassador to the U.S. Sameh Shoukry said on U.S. television this morning that Mubarak is possibly in somewhat… bad health, although he added that he has no official confirmation of the former ruler's health.
Mubarak, 82, resigned from power last Friday after more than two weeks of continuous demonstrations across Egypt.
Last week, German publication Der Spiegel reported that Mubarak might go to Germany for medical treatment. (Mubarak has surgery in Germany last year to remove his gallbladder.
Meanwhile, local media in Egypt claims that Mubarak is suffering from critical health problems and remains at his villa in resort town of Sharm al-Sheikh. Another media report in Egypt alleged that Mubarak is ill, but has refused any medication due to depression and is repeatedly passing out.
The Egyptian daily Al-Masry Al-Youm stated yesterday Sunday Mubarak has fallen into a coma. However, the pro-government Al-Gomhuria daily newspaper stated that Mubarak is in a severe psychological condition and is declining treatment, despite his illness.
Other reports claim that Mubarak has flown out of Egypt (perhaps to Abu Dhabi or United Arab Emirates), while the U.S. White House said it believed he is still in Egypt. Other rumors says he went to Germany.
He's not in Germany, and he's not on his way, Steffen Seibert, the chief spokesman for German Chancellor Angela Merkel, said Sunday night.
This is a new round of rumors. There is absolutely no information that we have about this, and it would require him a visa to come here. So presumably we would know.
FOLLOW MORE IBT NEWS ON THE BELOW CHANNELS