Rupert Murdoch Puts The Daily On Death Notice: Does iPad Publishing Have A Future?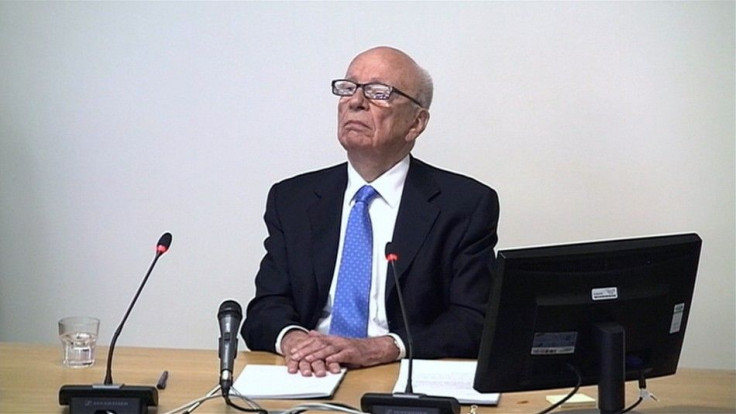 Following several reports on Thursday that Rupert Murdoch's News Corp. (Nasdaq: NWS) is deciding the fate of its iPad newspaper, The Daily, some technology insiders are questioning the future of tablet publishing.
Launched just over a year ago, and touted by the newspaper-loving Murdoch as a savior for print media, The Daily boasts more than 100,000 subscribers and 250,000 unique readers each month. Nevertheless, the publication (available only on iPads, smartphones and Android tablets, with select stories highlighted on The Daily's website) is drowning in estimated losses of $30 million a year. For News Corp., the problem may be connected to the conglomerate's recent decision to split its under-performing publishing side from its successful entertainment side, but The Daily's woes are also indicative of larger profitability issues affecting tablet publishing -- an industry created almost entirely overnight in April 2010, when Apple (Nasdaq: AAPL) CEO Steve Jobs first introduced the iPad to the world.
That event may have unfolded amid much ballyhoo, but the subsequent rush to embrace a technology that promises to recreate the sublime experience of reading magazines and newspapers in print did not pan out as many had hoped. Publishers have bemoaned the iPad's app-based method of distribution, which leaves them beholden to Apple's iTunes Store and its 30 percent cut. Many advertisers, meanwhile, have been slow to embrace tablet technology altogether, either because it is unproven or because they don't understand it.
And yet the iPad and other tablet computers are not an inherently money-losing proposition for publishers, at least not in the eyes of some in the technology industry. In theory, a publishing model centered on the iPad should succeed, said Nick Kolakowski, senior editor at the technology website Slashdot. Apple has sold millions of iPads, and people like to use them to read content -- for example, all those commuters reading articles on the morning subway.
Nevertheless, while more and more straphangers may be reading content on their iPads and other tablets, they're not necessarily paying for it. The Daily's 100,000-subscriber milestone, which it hit in February, seems far less impressive when weighed against the 500,000 that Murdoch himself said the publication needs if it wants to break even. But at .99 cents a week and $39.99 a year, that's a tall order, particularly amid the Internet's ever-expanding Culture of Free.
I think the trouble with The Daily is not the iPad itself, but fact that the content is locked behind a pay wall, Kolakowski added. That's something that customers have proven reluctant to embrace, even with well-established brands like The Wall Street Journal and The New York Times.
For the moment, no one at News Corp. is commenting on The Daily's future, but the publication's staffers seem to be staying optimistic, at least publicly. On Friday afternoon, The Daily's official Twitter feed stayed mum on the rumors while touting some of the big things it has on the horizon: Tomorrow we're launching our AMAZING new in-app magazine, WKND! You're going to love weekends with The Daily.
How many weekends it has left is anyone's guess.
© Copyright IBTimes 2022. All rights reserved.
FOLLOW MORE IBT NEWS ON THE BELOW CHANNELS