Rural Broadband Access Still Lacking In U.S., Even As Remote Alaska Communities Connect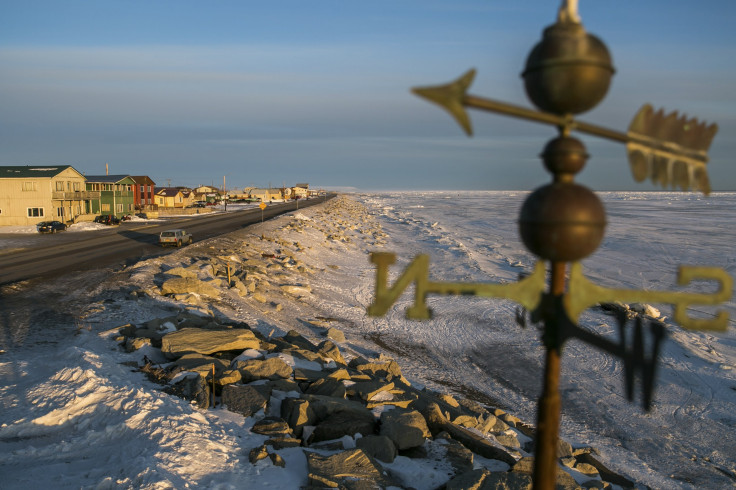 Scott A. Johnson was still at work in Nome, Alaska on Tuesday, but his pregnant wife had already left for Anchorage where they plan to have their baby in just a few weeks. In the time before the delivery, he plans to talk with her every night on Skype. The heartwarming scene would be fairly mundane in most of the United States, but as recently as two years ago, these conversations were impossible due to a lack of broadband connectivity that still persists throughout much of rural America.
Instead of enjoying high-speed Internet access, the Johnsons had long relied on satellites to beam down the Internet, but the service was expensive and inconsistent. His Internet used to sputter at just shy of two megabits per second (Mbps), meaning it would take six to eight hours to download a movie. The Federal Communications Commission recommends access to a minimum of 25 Mbps for downloads and 3 Mbps for uploads. At those speeds the same movie would take thirty minutes to download.
The problem with Nome--and a broad swath of western Alaska--is that no company has ever thought it profitable to install the fiber optic cables or microwave towers to connect the region with broadband services. Some villages in the area boast only a few dozen residents and settlements can be strewn across hundreds of miles. Residents have traded data on flash drives or by fax long after most Americans have moved online. 

The digital divide--that gap which exists between the haves and have-nots of high-speed broadband Internet access--still plagues much of rural America, though it may be most pronounced in the far north. In the U.S., despite the FCC's $7.2 billion in spending since 2009 to expand broadband to rural communities, 53 percent of rural Americans still lack access to the agency's recommended levels of broadband. Meanwhile, just 8 percent of Americans who live in cities are missing out. In Alaska, about 8 percent of households and 9 percent of businesses are left without it, according to a state report published last fall.
With the aid of federal stimulus funding, though, General Communication Inc. (GCI) has spent the past five years quietly building a massive broadband network to serve some of the most isolated places in Alaska -- at times looping in villages of no more than 100 residents. The ongoing project, called Terra for Terrestrial for Every Rural Region in Alaska, has already linked up 49,000 residents in 72 communities via a system of 79 microwave towers and more than 400 miles of fiber optic cable.
"Just like the electrification of rural America, this is the connectivity of rural Alaska," Bob Walsh, director of rural broadband for GCI, says.
As for Johnson in Nome, Terra arrived in late 2013. Today, he can access the Internet at a rate of about 6 Mbps. "It's a night and day difference," he says while disclosing that he once appeared in a commercial for the project. He's not just using the access to Skype with family, either -- this summer, he will begin his master's degree in business administration through the University of Alaska's distance learning program.

The state and federal government expect to see real returns as GCI brings people like Johnson online. The U.S. Department of Agriculture's Rural Utilities Service gave the company a $44 million loan plus a $44 million grant in 2010 to partly cover the costs of Terra's $200 million price tag. All together, that investment breaks down to about $41 for every resident that the project brings online. "Broadband is a key element of the 21st century in terms of government services, competitiveness, entrepreneurship and the ability to develop our economy," Bill Popp, CEO of Anchorage Economic Development Corporation, says. "If I've got a strong and growing rural part of Alaska, Anchorage prospers."
Popp is awaiting the results of a study led by Heather Hudson, an expert on rural development at University of Alaska Fairbanks, on the economic impact of the Terra project on rural Alaska. In the meantime, he and Walsh are hearing anecdotes from people like Johnson that lead them to believe big changes are in store as the state's rural communities come online.
The state's broadband report shows that businesses hooked up to a network generate an average of $200,000 more in annual revenue than those that lack access. In Bethel, residents host an annual contest with a cash prize for startups and have started to see more web-based entries since Terra came to town, Walsh says. Ryan Air, an airline that exclusively serves rural communities in Alaska, has had an easier time scheduling flights since the network was installed. The company estimates that it has received a 250 percent return-on-investment for hardware and software it has purchased to take advantage of the upgraded Internet.
Before Terra, Norton Sound Health Corporation, a tribally-owned nonprofit health care organization in Nome, had wanted to transition to an electronic system for heath records. A hospital in Bethel had installed a system for $25 million, including extra measures the hospital took to ensure the system would work on their weak satellite Internet connection. Norton's chief information officer, a man named TwoSixTwo FiveOneZeroZero (who goes by TwoSix) had his eyes on the very same system, but was able to purchase a more basic version for only $5 million after Terra came to town. 

"Unwittingly, we saved $20 million by being able to access microwave and fiber connections," he says. "Now, a medical record can follow patients from Little Diomede to Anchorage hospitals." His service at the hospital has improved from about 15 Mbps to 85 Mbps.
TwoSix says the rates for Internet service have also raised "considerably" but it's a cost that he is more than willing to accept for the boost in service. Johnson says his household service rates in Nome have stayed about the same as before.
It's unclear whether Terra's success could be replicated in other parts of the country where broadband is still lacking. The burden of bringing infrastructure to the furthest reaches of Alaska remains prohibitively high for companies, and a project of this scale probably would never have happened without public investment, Popp says. Even with the government's initial investment, GCI must now maintain the vast network -- which includes flying to 17 off-grid microwave towers to drop off fuel for their generators each summer.
There's no doubt, however, that residents are eager to hook into Terra and enjoy their newfound access, long after the rest of the country has forgotten what it was like to ever live without high-speed Internet. "There are nine communities in the Bethel region that went on [to Terra] and one of the pilots flying in that region said all of a sudden, we saw a marked increase in Amazon boxes going out," Walsh says. "We don't want to build the network that's the highest downloader of Netflix, but you see that in the first couple months."
© Copyright IBTimes 2023. All rights reserved.
FOLLOW MORE IBT NEWS ON THE BELOW CHANNELS