Russell Pearce, Arizona Immigration Bill Author, Set For Tuesday Recall Vote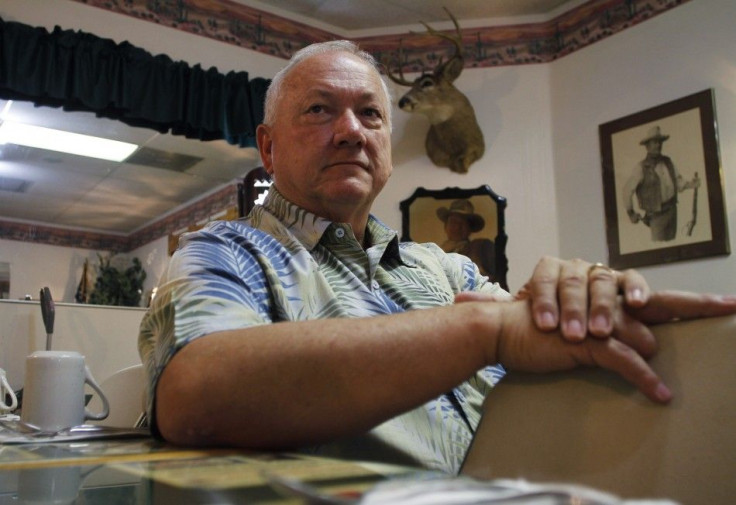 Russell Pearce, the author of the controversial Arizona anti-immigration law known as SB 1070, is facing a recall election Tuesday that could remove him from office. Pearce, also the state Senate president, is being challenged by a fellow Republican in his district near Phoenix.
The reason for the recall attempt? Opponents of Pearce claim that his ultra-conservative policies, especially his anti-illegal immigration law, have reflected poorly on the state, the Los Angeles Times reported. The Democratic group Citizens for a Better Arizona turned in 17,000 signatures in May, around 10,000 more than needed, the paper reported.
Pearce's opponent, Jerry Lewis, said that while he agreed with the recall, he was not part of getting it on the ballot.
I'm not beholden to anyone, Lewis said to the LA Times. I have for a long time seen a need for him to change or be removed from office.
Another candidate, Olivia Cortes, is on the ballot but withdrew from the race under pressure by the anti-Pearce campaign. The recall backers claim that Pearce and his campaign recruited Cortes, who has little experience to run in order to split the Latino vote.
Cortes candidacy was challenged in court. The judge who heard the claim said there were no grounds to remove her from the ballot, but reprimanded the Pearce campaign.
Pearce supporters recruited Cortes, a political neophyte, to run in the recall election to siphon Hispanic votes from Lewis to advance Pearce's recall election bid, Burke said in his ruling, according to the LA Times. Cortes eventually withdrew herself following another challenge.
SB 1070 made waves nationwide when it passed in 2010. It required immigrants to carry their papers at all time, and required law enforcement to check the immigration status of any person they've stopped who they think may be in the country illegally.
Opponents said the law encouraged racial profiling.
Arizonans, like a majority of Americans, are rightly frustrated by our unworkable immigration system, said Hispanic Leadership Fund President Mario H. Lopez in a 2010 statement. However, turning Arizona into a Police State, violating the Constitution, and allowing authorities to stop people based on some irrationally vague notion that someone might be here illegally is clearly not the answer. Having to 'carry your papers' is a hallmark of authoritarian regimes-not of the Constitutional Republic that our Founding Fathers wisely passed on to us. Arizonans and all Americans deserve an immigration system that works, not a draconian big government desecration of the Bill of Rights.
Reuters reported that this is believed to be the first recall of a state legislator in Arizona's history.
Pearce has not backed down on his immigration law, though he has also tried to talk about other issues throughout the recall election, Reuters said.
I just want people to know the complete story, said Pearce said to Reuters. We've led the nation on so many fronts and I'm leading that charge. But I'm as strong as I've ever been on immigration.
© Copyright IBTimes 2023. All rights reserved.
FOLLOW MORE IBT NEWS ON THE BELOW CHANNELS