Russell Wilson Trade Rumors: Teams Interested In Seahawks QB, Deal Unlikely
The Seattle Seahawks are probably not going to trade Russell Wilson in the 2022 NFL offseason. That hasn't stopped teams from trying to acquire the star quarterback.
Seahawks head coach Pete Carroll said at the NFL Scouting Combine that teams have made inquiries about Wilson's availability.
"At this time of year, there's conversations about everybody," Carroll told reporters about calls Seattle has received in regard to Wilson. "We're talking about everybody. And that's commonplace for us to have conversations with teams about all of the players -- particularly marquee players -- and that's not changed. It's been the same every year we've been here. So it's the same as it's been.
"We have no intention of making any move there, but the conversations, [general manager John Schneider] has to field those. He always has. But nothing specific to that."
There have been rumors that Wilson's days in Seattle could be numbered since the quarterback expressed his frustrations with the Seahawks last offseason. Wilson never asked for a trade, but his agent did name the Chicago Bears, Dallas Cowboys, New Orleans Saints and Las Vegas Raiders as destinations for which Wilson could accept a deal.
Some of the league's top Super Bowl contenders are in need of a starting quarterback. The Tampa Bay Buccaneers and Pittsburgh Steelers have to fill the position after the retirements of Tom Brady and Ben Roethlisberger.
Hampered by a finger injury that forced him to miss three games, Wilson had a losing record in 2021 for the first time as the Seahawks' quarterback. Wilson was still selected to the Pro Bowl with 3,113 passing yards, 25 touchdowns, six interceptions and a 103.1 passer rating in 14 games.
Since being drafted by Seattle in 2012, Wilson has gone 104-53-1 as the team's starter. It's been seven years since the Seahawks have reached the NFC Championship Game.
Wilson has two years and $51 million left on his contract with Seattle.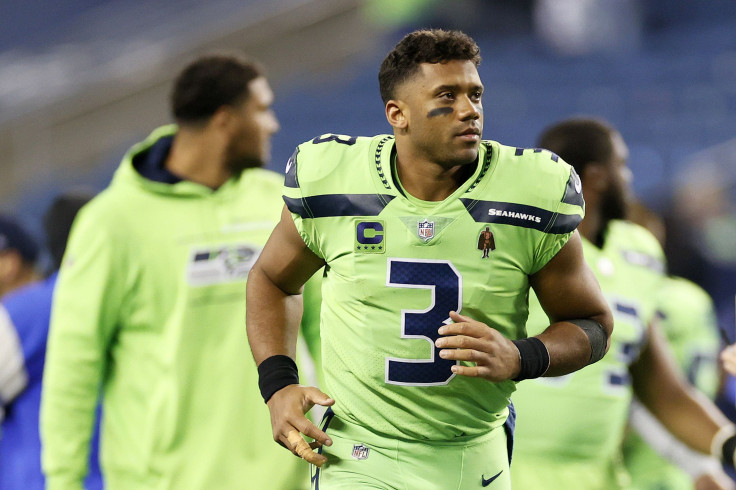 © Copyright IBTimes 2023. All rights reserved.