Russia Assembles Long-Range Bomber Fleet: Is Moscow Prepping A Massive Blow To Ukraine?
KEY POINTS
Military officials in Kyiv confirmed a new Russian strike in the coming days may be imminent
Ukrainian intelligence says Russia is stockpiling missiles and preparing a target list
Since the start of invasion, Russia has launched more than 16,000 missile attacks at Ukraine's civilian targets
As Ukrainians continue to struggle with their crippled civilian infrastructure caused by the barrage of Russian drone strikes, media reports and top Ukrainian military officials say Moscow is planning to launch a large-scale bombing attack on Ukraine, involving long-range strategic bombers, in the near future.
Media reports based on satellite imagery show Moscow has assembled two dozen Tupolev Tu-95 strategic bombers and Tupolev Tu-160 supersonic heavy at Engels-2 air base near the southwestern city of Saratov. Top Ukrainian military officials also confirmed a new Russian strike in the coming days may be imminent.
"There is a threat of enemy's missile strikes on the critical infrastructure of Ukraine and military facilities in the nearest future," deputy chief of the Main Operational Directorate of the General Staff Oleksiy Hromov was quoted as saying at a briefing Thursday by The New Voice of Ukraine.
"The aim of the enemy's actions is to cause panic among the population to destabilize the internal situation," Hromov said.
Hromov's warning about the possibility of a Russia attack conforms with media reports based on satellite images of the Engels-2 air base from Maxar and Planet Labs, which show Moscow has also assembled missiles and other military hardware.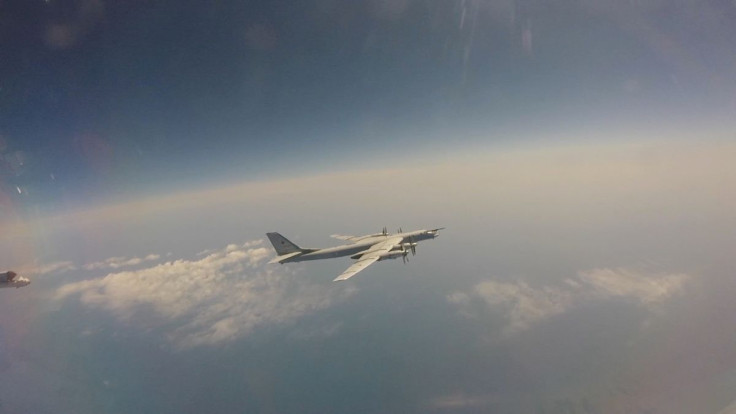 Images shared on social media show combat-ready Russian bombers, along with fuel tanks, ammunition boxes, vehicles and repair materials. OSNIT analysts point out images also show carts used to transport X-55 (Kh-55) or X-101 (Kh-101) cruise missiles, large cargo planes, and active ground staff at the base.
German magazine Der Spiegel, which first reported the satellite images Wednesday, said there was unusual movement and increased alert at the Engels-2 air base, indicating Moscow may be preparing a new wave of massive attacks on Ukraine using long-range bombers.
At his briefing Thursday, Hromov confirmed the crews of Tu-95 strategic bombers carried out practice flights within Russian airspace in Saratov, Samara, and Orenburg oblasts and in the eastern part of Russia and the Barents Sea.
"The military transport aviation of the aggressor state performed the task of moving personnel, weapons and military equipment, stocks of material and technical means to the airfields of Millerovo, Rostov-on-Don-Central, and Taganrog," he said.
"The crews of two IL-78 long-range refueling aircraft were involved in practicing refueling in the air," Hromov added.
Meanwhile, Air Force Command spokesman Yuriy Ihnat reportedly said in a television interview Thursday that with Russia having ramped up its tactical aviation activity in recent days, the possibility of a new missile strike on Ukraine was high.
While attempting to reassure Ukrainians, Ihnat said: "Our aviation is working, pilots destroy enemy air defense systems every day and support our troops on the ground."
A similar warning was also raised Wednesday by the Main Intelligence Directorate (MID) of Ukraine's defense ministry, which said Moscow was stockpiling missiles and preparing a target list to carry out another massive missile attack.
"First, they are examining the damage already done to our sites that were hit," MID spokesman Vadym Skibitskyi reportedly told Ukrainian TV broadcasters.
"Second, new targets and areas for future strikes are being examined. And finally, they are gathering missiles and preparing them for combat use, which takes some time," he added.
However, a report Thursday in The War Zone, which reviewed historical satellite images of the Engels-2, said the number of bombers observed at the air base is in line with trends seen since the Russian invasion began in February.
Speaking about the increasing assembly of long-range bombers at the Engels airfield in Saratov, Ihnat had reportedly said Wednesday the number of Russian planes didn't matter as much as the number of missiles left for the strategic bombers to launch.
According to Ihnat, Moscow mainly has Kalibr, Kh-101, and Kh-555 cruise missiles, and land-based Iskander ballistic missiles and its goal would be to target Ukraine's critical infrastructure, primarily the energy system.
On Monday, Ukraine's defense minister, Oleksii Reznikov, tweeted Russia has launched more than 16,000 missile attacks at Ukraine since the war began, mostly targeting civilian infrastructure.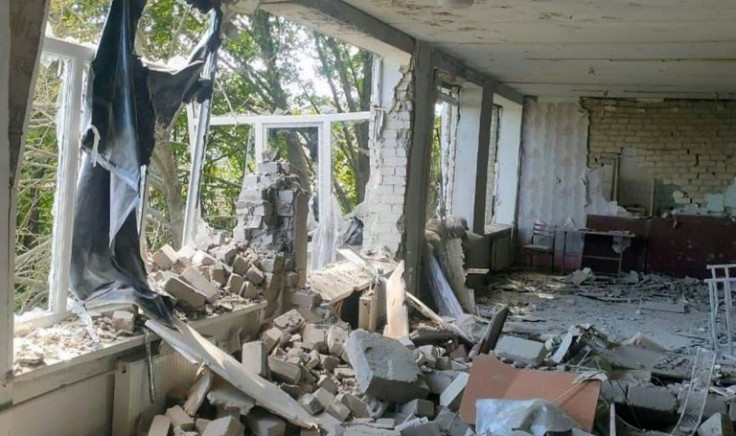 © Copyright IBTimes 2023. All rights reserved.