Russia Bars 89 EU Politicians From Entering The Country In Response To Crimea, Ukraine Sanctions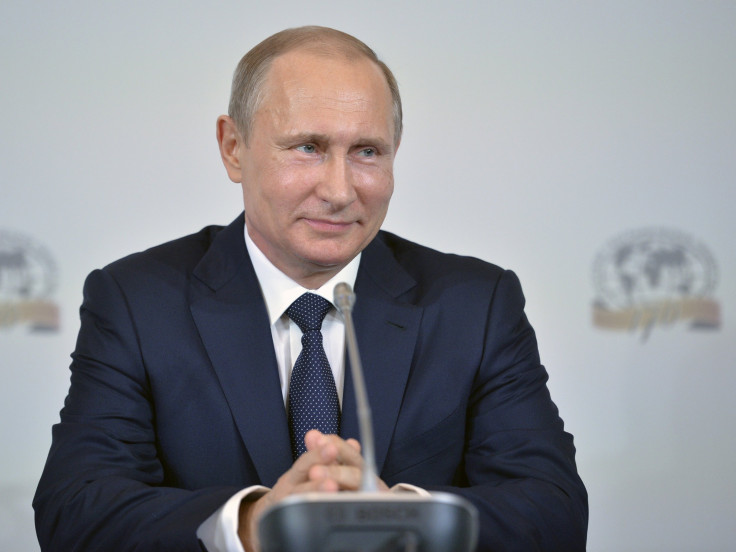 Moscow has released a blacklist of European Union politicians, who are no longer allowed to travel to Russia, Dutch Prime Minister Mark Rutte said on Friday. The Russian government's move comes in response to EU sanctions over the country's annexation of the Crimean peninsula and the Kremlin's alleged involvement in the eastern Ukrainian conflict.
A letter from Belgian Foreign Minister Didier Reynders, which was tweeted by Belgian Member of the European Parliament (MEP) Mark Demesmaeker, revealed that the list contains names of 89 EU politicians. The authenticity of the letter was confirmed by the Dutch foreign ministry, which said that Moscow had asked for the list not to be made public, the Agence France-Presse (AFP) reported.
"Russia yesterday handed over a list of people to diverse EU embassies who may not enter Russia any longer," AFP quoted Rutte as saying, adding that the list includes two Dutch members of parliament and a Dutch MEP.
Guy Verhofstadt, head of the Liberal group in the European Parliament and a former Belgian prime minister, was also included in the list by Moscow after he called for an independent international investigation into the murder of Boris Nemtsov, a Russian opposition leader, a spokesman for Verhofstadt told AFP.
Sweden's foreign ministry also confirmed that the list bans eight of its nationals from entering Russia.
"It is very striking behavior which unfortunately does not improve Russia's image and we have asked for a clarification for this conduct," local media quoted Swedish Foreign Minister Margot Wallstroem as saying, without revealing any names, AFP reported.
According to Rutte, the Dutch government rejected Moscow's decision, saying that the list "was not based on international law, was not transparent and could not be challenged." Berlin, meanwhile, demanded that the Russian government must make the list public and provide judicial means for contesting it.
Russian Deputy Foreign Minister Alexei Meshkov, however, said that those who think they might be on the blacklist could go to a Russian embassy to find out.
"We feel that our policy aimed at protecting the personal information of those on the list of those barred from entering Russia is better than that of our Western partners of shouting names from the rooftops," Russian news agencies quoted Meshkov as saying, according to AFP.
Russia has been blamed by the West for fueling the conflict in eastern Ukraine by arming pro-Russian rebels and sending troops. Media reports said Thursday that Russia's army is massing troops and hundreds of pieces of weaponry at a makeshift base near the border with Ukraine.
Russian President Vladimir Putin strongly denies Moscow's involvement in the crisis, which has killed more than 6,300 people in the region so far.
© Copyright IBTimes 2022. All rights reserved.
FOLLOW MORE IBT NEWS ON THE BELOW CHANNELS