Russia To Buy At Least 50 Tu-160 Blackjack Bombers, Production Likely To Complete Ahead Of Time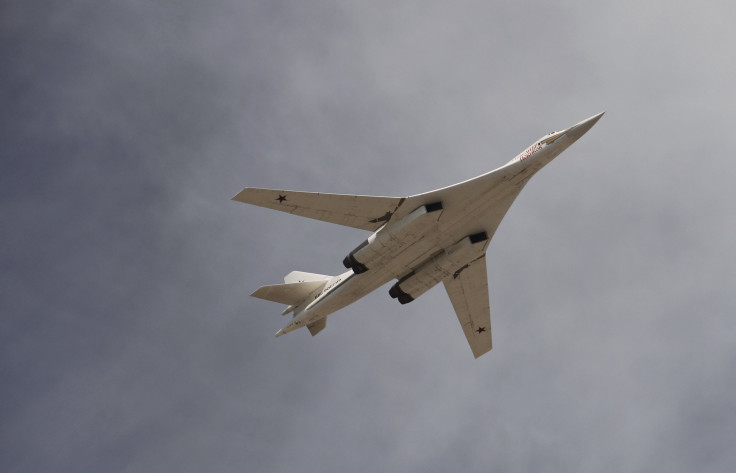 Russia will purchase at least 50 Tupolev Tu-160 "Blackjack" heavy strategic bombers when the aircraft's production is renewed, Russian Air Force Commander Col. Gen. Viktor Bondarev announced Thursday. The Tu-160 strategic bombers will be produced simultaneously with the country's new bomber, called PAK DA.
"The production of the aircraft will be restarted," Russia's TASS news agency quoted Bondarev as saying. "To cover all the outlay of the production, at least 50 aircraft will be purchased in course of time."
According to Bondarev, the revival of the Tu-160 production will not interfere with the production of the PAK DA aircraft, which is expected to make its first flight in 2019. The PAK DA bombers are likely to be part of the Russian Air Force in 2023-2025 and would replace existing bpmbers including the Tu-160, Tu-22M3 "Backfire" and Tu-95 "Bear."
In late April, Russian Defense Minister Sergei Shoigu had reportedly ordered the resumption of the production of Tu-160 bombers at the Kazan aviation plant in the Republic of Tatarstan in the Volga Federal District. The director of the Kazan aviation plant said Tuesday that the modernization of 16 existing Tu-160 bombers is expected to be completed in 2019, instead of 2020 as previously estimated, IHS Jane's Defence Weekly reported.
According to the report, the modernization of Tu-160 bombers includes two major phases. The first phase, which is now completed, involves strengthening the aircraft's armament, to carry 12 conventional long-range cruise missiles and laser-guided bombs. The second phase focuses on replacing the jet's radar, electronic navigation and communication systems, IHS Jane's Defence Weekly reported, adding that the aircraft's engines will also be upgraded at a later date.
In addition to Tu-160 and PAK DA, Russia is also working on its fifth-generation stealth fighter jet, known as PAK FA, which will enter service in 2016.
"We're completing the aircraft tests and from 2017 they will be serially supplied," Bondarev said, according to TASS. The PAK FA jets "will not be in any way inferior to US F-22 and F-35 fighters and will surpass them by all practical parameters."
Correction: A previous version of this story misidentified the PAK DA as a fighter jet; it is instead a bomber. The story has been amended.
© Copyright IBTimes 2023. All rights reserved.
FOLLOW MORE IBT NEWS ON THE BELOW CHANNELS