Russia Calls For Syria's Sovereignty To Be Respected As Hopes For Peace Talks Fade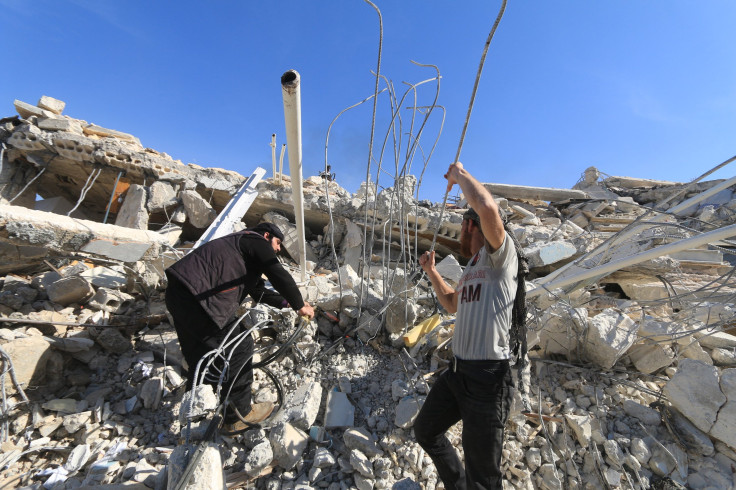 In a draft resolution to the United Nations Security Council, Russia called Friday for Syria's sovereignty to be respected and for any plans to undertake a ground invasion of the war-torn nation to be scrapped. The resolution comes after both Turkey and Saudi Arabia said they could commit ground forces, although both nations have since backtracked on their remarks.
The draft resolution called for states to "refrain from provocative rhetoric and inflammatory statements inciting further violence and interference into internal affairs of the Syrian Arab Republic" as well as for cross-border shelling to stop as Turkey increased its efforts targeting Kurdish militias this week.
"Rather than trying to distract the world with the resolution they just laid down, it would be really great if Russia implemented the resolution that's already agreed to," said U.S. Ambassador to the United Nations Samantha Power, Reuters reported. Power was referencing a resolution agreed to in December that plotted a course for a peace process in Syria.
The resolution comes amid the breakdown of peace talks aimed at resolving the nearly five-year conflict that has left more than 250,000 dead and displaced millions. A U.N. envoy said Friday that peace talks would not resume next week in Geneva, the Washington Post reported.
U.S. Secretary of State John Kerry was on his way to Jordan Friday to discuss the situation in Syria, the New York Times reported. The U.S. and Russia along with other countries agreed last week to a ceasefire to allow the delivery of needed humanitarian aid. It remains unclear if the ceasefire will begin over the weekend.
Russia began airstrikes in Syria at the end of September under the premise of targeting the Islamic State. However, western leaders have said Russian airstrikes have targeted opposition groups in a move to prop up Syrian President Bashar Assad.
© Copyright IBTimes 2023. All rights reserved.