Saudi Arabia, Turkey Backtrack On Sending Troops Into Syria Amid Russian Airstrikes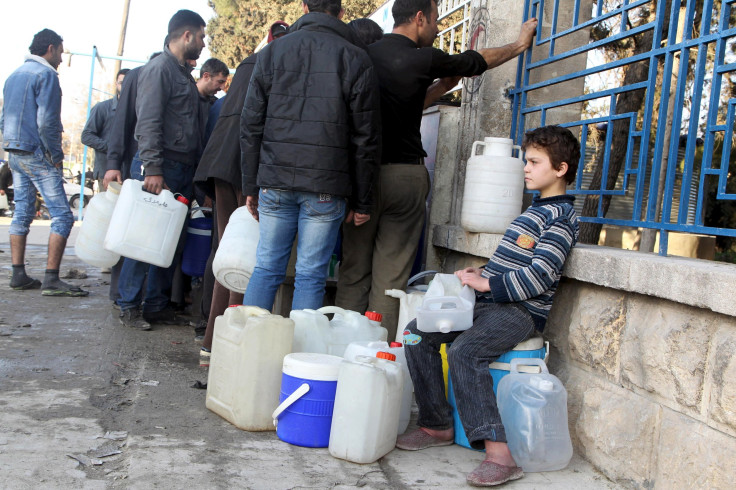 Despite hints last week that they would send ground troops into Syria, both Turkish and Saudi Arabian officials have wavered amid increased fighting and the destruction of a hospital during airstrikes in Syria Monday.
As Saudi and Turkish authorities deferred to the U.S.-led coalition, Syria's ambassador to Russia attacked both Sunni Muslim-dominated countries, accusing them of trying to aid the Islamic State group, also known as ISIS, and promising that Syrian forces would fight them off if they enter the conflict.
"First, Saudi Arabia is taking no effort to do away with the Islamic State and terrorism. Second, Saudi Arabia is mired in Yemen. It cannot withdraw from there, and one can see no end to it," said Ambassador Riyad Haddad, according to Russian state-run news agency Tass. "Why should they come to Syria? We will resolutely fight back, along with our allies."
Haddad was referring to the civil war in Yemen, where the Saudis are battling Houthi rebels who are backed by Iran, the Syrian regime's ally.
Saudi officials deferred to the United States, saying they were waiting to see whether a ceasefire negotiated by the major powers would come into effect later this week, while Turkey's defense minister said Monday his country would not send ground forces into Syria, the Washington Post reported.
"There is no thought of Turkish soldiers entering Syria," said Defense Minister Ismet Yilmaz, according to Turkey's state-run Anadolu Agency.
The discussions on ground troops come as United Nations officials hope to restart peace talks Feb. 25 that stalled earlier this month. The war in Syria has raged for almost five years and left more than 250,000 dead with millions more displaced.
Speaking with Russian television channel Rossiya-24, Haddad expressed hope that peace talks would restart even as the Syrian army has managed to gain back territory with the aid of Russian airstrikes in recent weeks. Russia, a longtime ally of Syrian President Bashar Assad, began its airstrikes at the end of September. The U.S. accusing the Kremlin of hitting opposition forces instead of targeting ISIS.
"I hope that the talks will continue. We have assumed certain obligations and are ready to implement the U.N. Security Council decisions," Haddad said. "We want to preserve [a] united Syria."
© Copyright IBTimes 2023. All rights reserved.