Russia, China To Hold Joint Military Exercises Near North Korea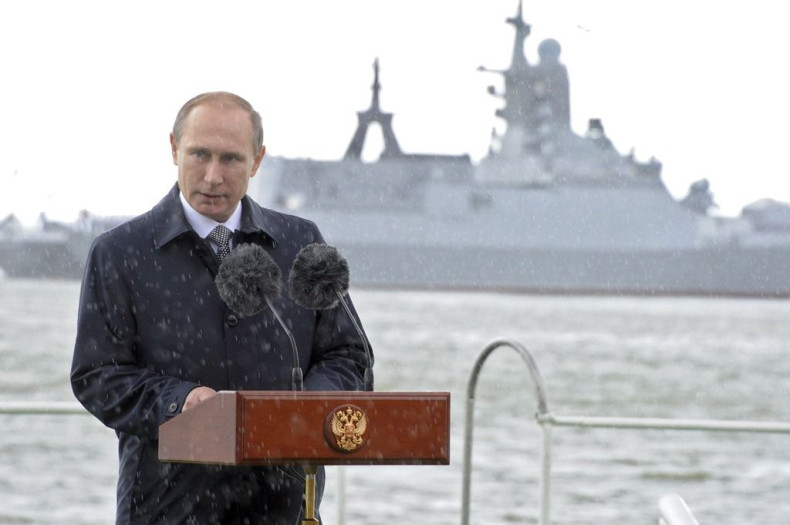 Russia and China are planning joint military exercises in the waters and airspace of the Sea of Japan. The exercises are a part of increasing defense collaboration between the countries.
The exercises will be held for eight days in August, said Chinese Defense Ministry spokesman Yang Yujun. They will be held in the Peter the Great Gulf and other waters close to the territory of China, Russia and North Korea.
The drills will "aim to improve China and Russia's capacity in coping with maritime security threats," the Chinese state news agency Xinhua quoted Yang saying. "Navies of the two countries will join forces to simulate anti-submarine combat, air defense and other relevant missions."
Yang said Thursday that the drills would include landings, anti-submarine and surface warfare and air defense. Yang added that Russia had plans to dispatch submarines, fixed-wing aircraft and ships while both sides would send marines and helicopters. In May, Russia performed an 11-day military exercise with China in the Mediterranean.
Reuters reported that the joint military exercise might concern Japan, which is at odds with China over a group of uninhabited islets in the East China Sea. Japan earlier asked China to stop the construction of oil-and-gas exploration platforms in the East China Sea near waters claimed by both countries. China said it had the right to drill.
Yang charged that some Japanese have been "hyping up" the issue to push legislation to let Japanese troops fight overseas for the first time since World War II. Yujun hoped that they would "calmly reflect" on what they had done.
© Copyright IBTimes 2022. All rights reserved.