Russian Arctic Military Force To Receive 140,000 Tons Of Supplies By End Of 2015, Official Says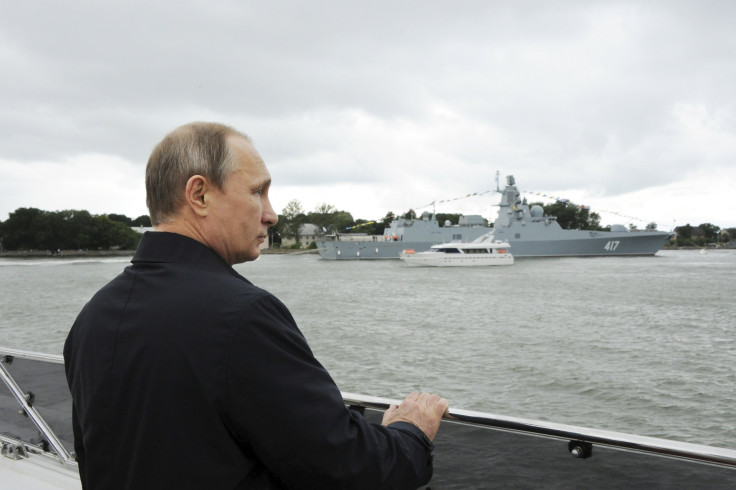 Russia's armed forces in the Arctic will receive more than 140,000 tons of military supplies by the end of 2015, a top Russian Defense Ministry official said Thursday. The announcement came days after Russian Defense Minister Sergei Shoigu said the development of military infrastructure in the Arctic was one of Moscow's priorities.
The tons of "various supplies" were meant specifically for Russian troops active in the Arctic, Russian Deputy Defense Minister Ge. Dmitry Bulgakov said, according to Russian agency Sputnik International News. It was immediately unclear what type of supplies the troops would receive. To head off environmental damage to the Arctic region, the ships that deliver the supplies were also expected to transport waste out of the area.
Russia's efforts to upgrade its Arctic infrastructure will focus on helping troops to maneuver in the remote region and aiding the Russian Air Force's operations there. "The implementation of key federal programs could successfully solve systemic problems associated with utilizing weapons and military equipment, creating infrastructure for the Black Sea Fleet and improving the efficiency of Russia's air space control," Shoigu said on July 24, according to Sputnik News.
Russia Overview | FindTheData
Russia has eyed the Arctic's natural resources for months and has actively sought to boost its military presence in the region. Previously, Russia developed new reconnaissance drones capable of operation in Arctic conditions and a new navigation system for its defense ministry, officials told Russian news agency Tass in April.
NATO's leadership and Moscow have accused each other of alarming military expansion in recent months. Russia has drawn international criticism for its activity in Eastern Europe, including its purported involvement in the eastern Ukraine conflict. Meanwhile, the Kremlin criticized NATO for building up its military presence in the Baltic States and other nations that border Russia.
© Copyright IBTimes 2023. All rights reserved.
FOLLOW MORE IBT NEWS ON THE BELOW CHANNELS