Russia Considers International Tribunal On MH17 Crash As 'Inexpedient'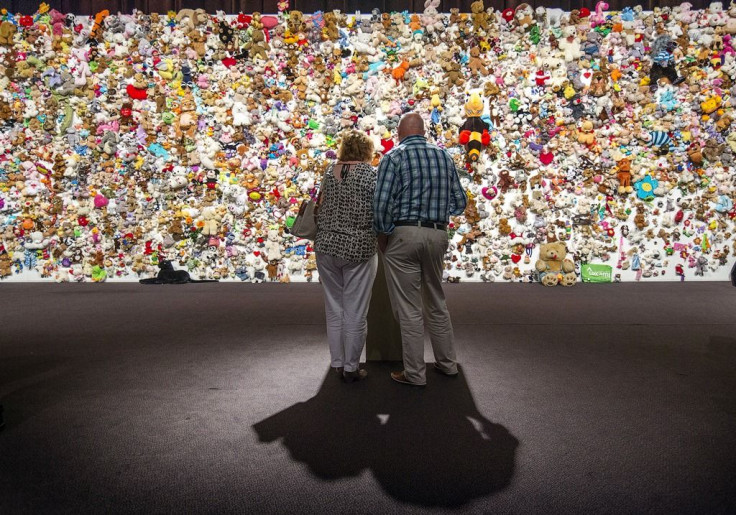 Russia is said Wednesday it would be "inexpedient" to establish an international tribunal on last year's Flight MH17 crash. Australia and the Netherlands have asked Russian President Vladimir Putin not to block U.N. Security Council resolution to try those who shot down flight Malaysia Airlines Flight 17 over Ukraine.
Putin told Dutch Prime Minister Mark Rutte Wednesday in a telephone conversation that it was not practical to establish an international tribunal on the crash. He reemphasized that Russia's position on the issue remained unchanged.
"It was also stressed that many questions still remain to the investigation, including to collect evidence and to denying Russia access to significant part in the process [of the investigation]," the Russian news agency Tass reported, quoting the Kremlin press service. "The Russian side stressed readiness for close cooperation with the aim of finding causes and circumstances of this tragedy."
The Russian president also stressed that it was required to implement Security Council Resolution 2166 to ensure an independent, thorough and comprehensive investigation of the crash. He regretted that the countries asking for establishing an international tribunal on the crash did not support the resolution.
The Dutch PM said Putin had a "frank and detailed" discussion with him. Rutte asked Putin to make a trial possible for those behind MH17 with a UN tribunal, the Telegraph reported. Australian Foreign Minister Julie Bishop came to New York Wednesday to lobby for the establishment of the tribunal.
Bishop said a Security Council veto would not help Russia's national interest as it would be denying justice to the families of the victims. She said her country was determined to establish the independent tribunal.
© Copyright IBTimes 2023. All rights reserved.