MH17 Update: Australia's Julie Bishop In New York To Lobby, Convince Russia For Independent Tribunal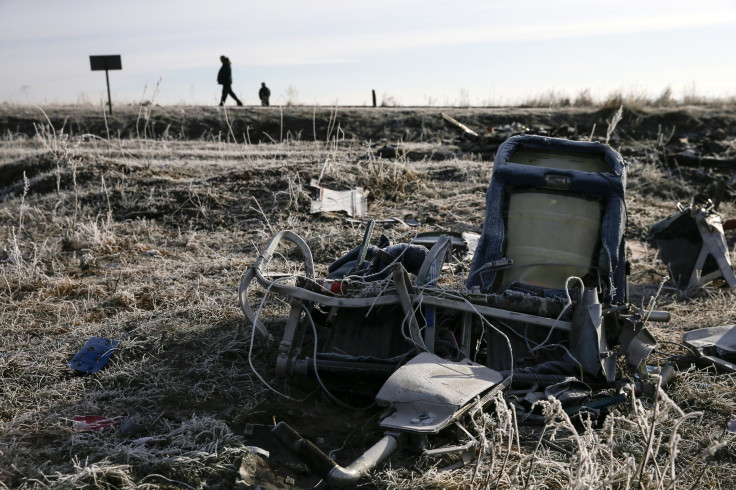 Australian Foreign Minister Julie Bishop reached New York late Monday to convince Russia and its allies to support the establishment of an international criminal tribunal, which will prosecute those responsible for shooting down the Malaysia Airlines Flight MH17 last July. The accident killed all 298 people on board, including 39 Australians.
Moscow and its allies are set to prevent the formation of the tribunal, following comments from Russian President Vladimir Putin that the move will be "counterproductive," Sydney Morning Herald reported. Bishop, who will lead three days of lobbying, reportedly said that the tribunal was needed to bring justice to families of the victims. While there are allegations that the plane was shot by a surface-to-air Buk missile fired by pro-Russian separatists in eastern Ukraine, the rebels have denied the claims.
Bishop is set to meet United Nations Representative for Russia Vitaly Churkin and U.N. Secretary-General Ban Ki-moon during her visit.
"We cannot allow a veto in the United Nations Security Council to avoid justice," Bishop said, according to Sydney Morning Herald, adding: "We owe it to the families to pursue those responsible, we owe it to those who are still suffering and grieving over the loss of their loved ones aboard MH17. They will not have closure in their lives until this matter is completed."
The Dutch Safety Board, which released a preliminary investigation report on the MH17 crash last September, is set to release its final report in October. While a vote on the independent criminal tribunal is set to be held early Thursday, Russian officials reportedly believe that the move is ill-advised since the final report by the joint investigation team is due soon. Putin had earlier said that the decision to set up the tribunal will be opposed by Russia.
Bishop, however, dismissed Russia's concern about the tribunal, and said she would advocate for a "unanimous resolution."
"Any further delay sends a very bad message to the increasing number of non-state actors who are capable of such an atrocity. The international community needs to be utterly united in condemning any attack on civilian airlines in commercial airspace," she reportedly said.
Sydney Morning Herald reported, citing diplomatic observers, that the five member nations of the joint investigation team -- Ukraine, the Netherlands, Malaysia, Australia and Belgium -- may face difficulties as Russia could sway the votes of about 10 non-permanent members of the U.N. Security Council. It will be difficult to clock all 15 votes from the permanent and non-permanent members of the council, but even nine votes can get the tribunal in place, the report stated.
© Copyright IBTimes 2023. All rights reserved.