Russia Economy 2016 Update: Kremlin Promises $2.2B Bailout For Major Bank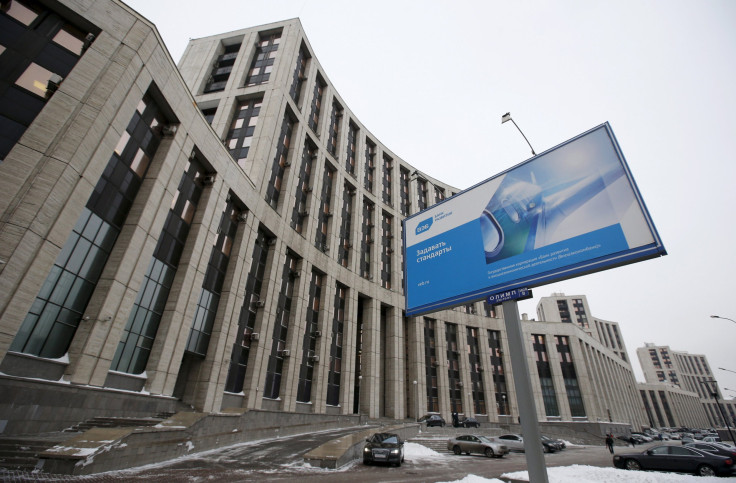 In the latest sign of trouble for Russia's economy, state bank Vneshekonombank (VEB) will receive a bailout worth $2.2 billion after being hit hard by Western economic sanctions. Russian Prime Minister Dmitry Medvedev said Tuesday that "unorthodox measures" were needed to support the bank, which has been a favorite of Russian President Vladimir Putin.
"The current plan of action, which was developed in 2014, is no longer valid for a variety of reasons," Medvedev said, the Moscow Times reported. "The decision is taken in the framework of a general government plan of action to provide stable socio-economic development to Russia this year."
The bank lost access to international markets after sanctions were levied against Russian companies following the Kremlin's annexation of Crimea from Ukraine in 2014. VEB has been one of Putin's go-to financial institutions used for large political spending on sometimes questionable development projects. The Russian president even served as chairman of the board of VEB in 2008, the same year he stepped into the role of prime minister from president.
While oil prices were high and foreign credit was easy to come by, expensive infrastructure projects such as the 2014 Sochi Olympic Games and oligarch bailouts after the 2008 financial crisis were funded by the bank, Bloomberg reported. The bank also underwrote investments beginning in 2009 in eastern Ukrainian steel plants. Many of the plants have been hit by the regional war that has pitted Ukrainian forces against Russian-backed rebels. The bank is now faced with upwards of $7 billion in debt repayments in the coming years.
Government Debt of Russia in Percent of GDP | FindTheData
The bailout, which will be given in installments of approximately $724 million, is meant to stabilize the bank. Putin fired the former head of VEB Vladimir Dmitriev in February when bailout costs rose to an estimated $16 billion, Reuters reported.
"The bank, because of its status, took on certain tasks that can at times hurt its balance sheet," Dmitriev said at the end of December. "We're talking about the so-called special projects."
Western sanctions combined with low global oil prices have hit Russia's economy hard. The country's economics ministry has predicted a further economic contraction in 2016 after a 3.7 percent contraction in 2015.
© Copyright IBTimes 2023. All rights reserved.