Russia Eyes New Weapons Sales Of $6B As Part Of Syria 'Marketing Effect'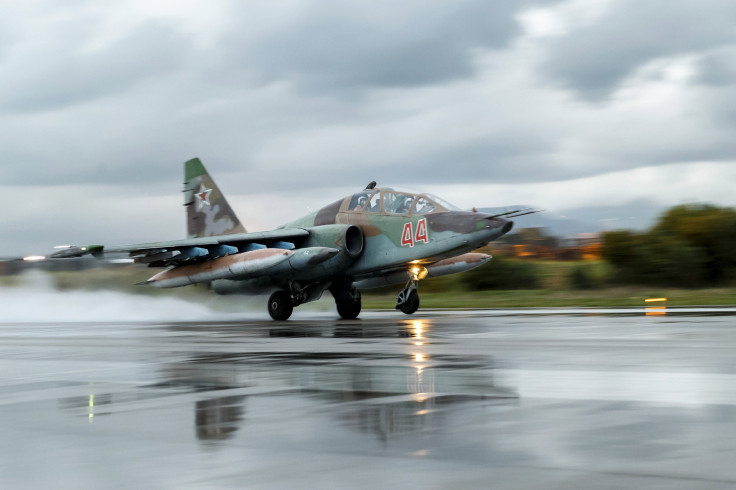 Russia's military involvement in Syria since the end of September has paid off for the country's armaments industry with increased interest that could result in new sales estimated at approximately $6 billion.
The figure was reported by Russia's Kommersant newspaper, which said the Kremlin's intervention in Syria had created a "marketing effect" leading to increased interest from Algeria, Indonesia, Vietnam and Pakistan, the Guardian reported Tuesday. Russian officials told Kommersant the countries were interested in buying Sukhoi fighter and bomber planes like the ones used in Syria.
"In Syria, we achieved two goals," a source told Kommersant. "On the one hand, we demonstrated the combat capabilities of our military technology and attracted the attention of customers. On the other hand, we tested more than half of our fleet in combat conditions."
Russian President Vladimir Putin said earlier this month that military operations in Syria had cost approximately $464 million out of the Defense Ministry's budget. Analysts have questioned that figure, suggesting it could be two or more times higher.
Russian Military Expenditure Over Time | FindTheData
"No one has invented a more effective way to perfect one's military skills than in real combat actions. In this sense, military resources should better be used and spent in action than at the training range," Putin said earlier this month, Russian news agency Tass reported.
Moscow's operations in Syria have served as a showcase for weapons and equipment including Kalibr cruise missiles, S-400 air defense missile systems and Su-35 Flanker fighter planes. Russia's arms exports totaled approximately $15 billion in 2015. The U.S. remains the world's top arms exporter with deals worth $46.6 billion in 2015.
Russia began airstrikes in Syria at the end of September, saying they were intended to fight the Islamic State group, also known as ISIS. However, Western officials have accused the Kremlin of using the airstrikes to prop up longtime ally Syrian President Bashar Assad. Putin made a surprise announcement earlier this month that the Kremlin had reached its goal in Syria and would pull out its troops.
That pullout, however, has been questioned after Syrian troops under cover of Russian airpower were able to regain the city of Palmyra Monday from ISIS. Analysts have estimated Russia's pullout of forces may only be between 10 and 25 percent of the total troops on the ground, AFP reported. The Kremlin also admitted that its special forces are still there.
© Copyright IBTimes 2023. All rights reserved.